ISDN Holdings guided for "more than 50%" increase in net profit for 1H2020.
Stock price

39.5 c

52-week range

13.4 – 40.5 c

PE (ttm)

15.3

Market cap

S$170 m

Shares outstanding

429.6 m

Dividend
yield (ttm)

1.0%

One-year return

98%
It subsequently (Friday night, Aug 7) reported a 72.5% jump to S$9.6 million

attributable to shareholders

.

That puts it firmly on track for record earnings for full-year 2020 (previous record: S$11.0 million in 2018).
Between the two announcements, the stock certainly had a strong reaction, surging from 24.5 cents to 39.5 cents.

That's 61% in just 7 trading days (July 29 to Aug 7).

Helping to sustain the rally was a KGI initiation report with a 42-cent target price.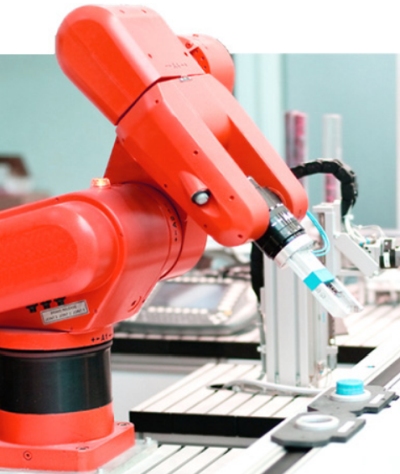 ISDN said its 1H20 performance reflected "growing demand for the Group's core industrial automation solutions in Southeast Asia".

So, its markets of Singapore, Malaysia, and Vietnam benefited from "the reconfiguring of global industrial supply chains" -- ie the US-China trade war has seen factories relocating out of China to Southeast Asia.

And then there's also the relentless march towards industrial automation.

"COVID-19 .... has proven a clear catalyst for accelerating digitisation and the transition to Industry 4.0 automation. The Group believes it is favourably positioned to benefit from this long-term trend as it delivers a broad and deep set of high-tech precision control systems and remote automation technologies for its customers."



-- ISDN 1H2020 financial statement
ISDN's 1H revenue for industrial automation solutions segment rose only 1.9%.

There was a surge in 2Q post-Covid lockdown in its various markets which quickly made up for the shortfall in 1Q.
Industrial Automation Solutions

(S$'000)

1H2020

1H2019

Change

Revenue

147,098

144,335

1.9%

Gross profit

39,846

37,204

7.1%

Gross profit margin

27.1%

25.8%

1.3 ppt

Source: Company

There was revenue contribution from only one other segment: "Construction revenue" was significant in 1H2020.

It totalled S$20.1 million (1H2019: S$2.6 million).

The construction work pertains to mini-hydropower stations in Indonesia that ISDN embarked on several years ago.

Gross profit was S$1.5 million, an amount that obviously did not have a big contribution to the bottomline of the Group.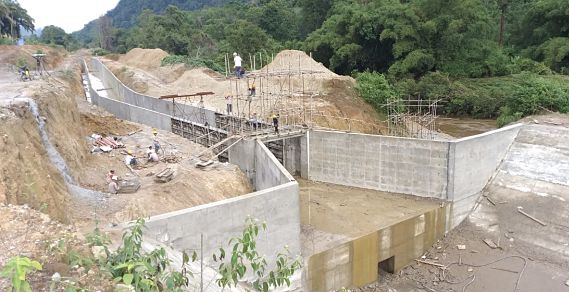 But it should be noted that the mini-hydropowers are progressing towards commercialisation.

One day in the near future, they will be a meaningful contributor to Group profits.

It's not clear when because the projects have seen delays.

Currently, 3 mini hydropower plants which can generate a total of 24.6 MW of power are scheduled to be operational in 2020 or 2021.


A new business segment, which sprang up in the midst of the Covid-19 pandemic, is a joint venture with German company ERST Project GmbH ("ERST") in May 2020. to offer advanced and environmentally friendly disinfectant solutions -Waterliq and Erstotizer - to the Asia Pacific region.

ISDN says it sees rising demand for surface disinfectants and this new venture "holds much promise".

ISDN has since secured major deals with Centurion Corporation, The Science Park, and an unnamed public transport company with multiple disinfecting projects with cleaning companies across Singapore.

Contributions from this new venture should make their maiden appearance in the 3Q2020 results.

Based on the three announced clients, the magnitude of business currently is not likely to be significant.

This is a volume game, and as more clients sign on, the profit figure will add up.

Thankfully, as this business scales up it should see relatively little corresponding monetary investment from ISDN.
So how will the KGI analyst revise his target price, which he had derived from 14X FY2021 forecast earnings?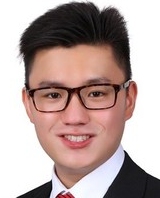 Kenny Tan (KGI)As a base case, we can annualise the $9.6 million profit and assume (for simplicity) no growth in 2021.

Then the KGI target would be: 14 x $19.2 million = $269 million market cap, leading to the equivalent of 63 cents share price.

Of course, the PE multiple may be adjusted up or down for various reasons, and other assumptions may be factored in.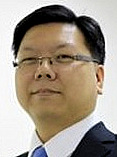 William Tng, CFA (CGS-CIMB)CGS-CIMB's report on 29 May 2020, on the other hand, applied a 10X multiple on its FY2021 forecast earnings.

This multiple, according to its analyst, William Tng, is a discount of 57% to global peers.

Will he retain the multiple (and why?) in his next report? And what will his new earnings forecast be?

We should know pretty soon.