Page 1 of 2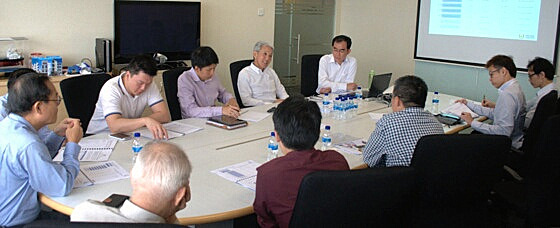 @ Uni-Asia Holdings' briefing yesterday (3 March) at its office in AXA Tower in Shenton Way.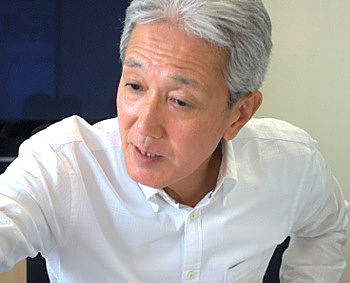 Michio Tanamoto, Chairman and CEO of Uni-Asia. Photos by Leong Chan Teik

UNI-ASIA HOLDINGS reported US$2.1 million in net profit for FY14, which was 63% lower y-o-y.

But it maintained its first and final dividend at 0.625 Singapore cent a share (which translates into a 4.43% yield based on yesterday's share price of 14.1 cents).

Given its net asset value of about 39 Singapore cents, the share price trades at a price-book ratio of just 0.36.

Uni-Asia's bottomline was affected by a net fair value loss of US$2.6 million as a result of a poor resale market for containerships.

The unrealised fair value loss pertained to containerships held by a shipping fund which Uni-Asia manages and invests in (it holds a 36.5% stake in the fund).


Net profit (US$'000)
in 2014

Non-consolidated Uni-Asia
(Investment & Asset Management of Vessels & Properties in China/HK)



(1,894)

Uni-Asia Shipping Ltd
Ship Owning & Chartering



2,223

Uni-Asia Capital (Japan) Ltd
Investment & Asset Management of Properties in Japan


1,783

Uni-Asia Hotels Ltd
Hotel Operation in Japan



68

Group total

2,108
(-63%)
The fair value loss was offset by investment returns from the partial sale of its Guangzhou office properties and a distressed asset, resulting in a positive investment return of US$2.5 million (versus US$1.1 million in FY2013).

Taken together with a reduced fee income of US$6.0 million, this segment -- Non-consolidated Uni-Asia -- recorded a net loss of US$1.9 million, as reflected in the table on the right.

In its core business of ship owning and chartering, charter income rose 20% to US$19.4 million as an additional ship was chartered out from July 2014.

That brought its ship fleet -- either fully-owned or majority owned -- to six vessels, all of which are bulk carriers.

The operating profit for this segment was US$4.5 million, or US$873,000 lower compared to a year earlier when it had a US$1.7 million one-off forex hedging gain.

Net profit -- under this segment known as Uni-Asia Shipping -- was US$2.2 million.

The prospects for this segment are brightening because in 1Q15, two more new vessels joined the fleet and were immediately chartered out.

In 1Q16, one more vessel will be delivered, expanding the total to 9, and completing the current fleet expansion programme to boost Uni-Asia's recurring income.