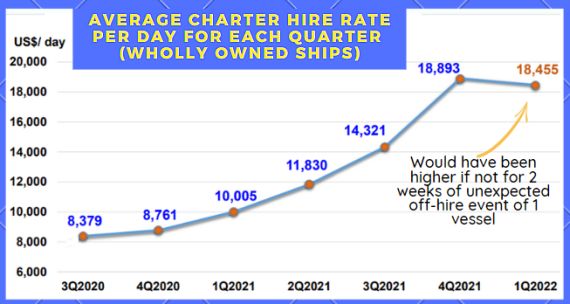 Data: Company

As the chart above indicates, Uni-Asia Group's 10 vessels continued to chalk up handsome charter income in 1Q2022.

Operating cashflow amounted to US$11.6 million versus merely US$694,000 in 1Q2021, according to Uni-Asia's update.

With current charter rates hovering at 1Q2022 levels, which are nearly 2X higher than the 1H2021 average, the profitability of Uni-Asia looks set to be stronger by far than in 1H2021 when it reported US$7 million net profit.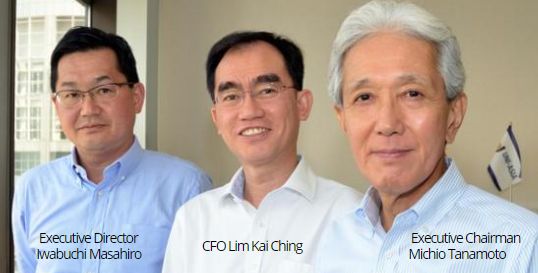 NextInsight file photo
The question topmost on investors' minds is: Will the charter hire rates stay elevated, and for how long?

At a recent 1Q2022 briefing, Uni-Asia's CFO, Lim Kai Ching, pointed to a continued imbalance in the supply and demand for handysize dry bulk carriers, which is the segment that its vessels are in.

These are smaller vessels that carry commodities such as coal, iron ore, fertilisers and grains.

Shipyards are busy fulfilling orders for huge containerships instead, and rarely the humble dry bulk carriers, let alone the smallest category of dry bulkers which is handysize.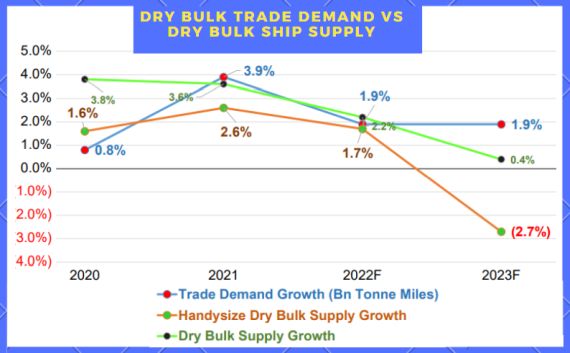 Source: Clarksons Research DBTO March 2022

As the chart shows, there is negative growth for handysize bulkers in 2023 -- owing to higher scrappings versus newbuilds coming onstream.


Stock price

$1.03

52-wk range

72 c – $1.52

PE

3.2

Market cap

$81 m

Shares outstanding

78.6 m

Dividend
yield

6.8%

52-week change

42%

P/B

0.5

Source: Yahoo!
Meanwhile, demand for commodities continues to be strong, which benefits the larger dry bulkers more than the handysize ones. But when demand normalises, operators of small vessels will likely be more resilient.

"Demand will continue to be healthy this year and next year, and the vessel supply is going to be low, so we think the current charter rate will be sustained at least for this year and possibly for next year," said Mr Lim.

What this likely translates into are higher profits and higher dividends for Uni-Asia shareholders.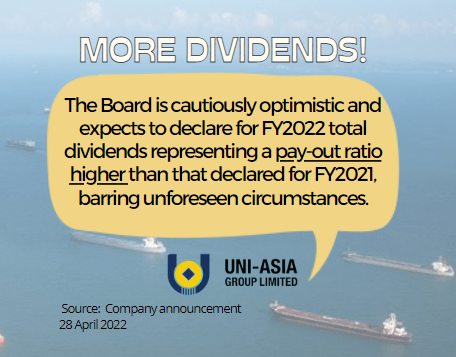 In 2021, Uni-Asia paid an interim dividend of 2 Singapore cents per share.

Then, it paid final and special dividends of 3 and 2 Singapore cents per share, respectively.

The total of 7 cents per share (a payout ratio of 22%) was the highest Uni-Asia has ever paid out in the last 10 years. Last year saw record profit of US$18 million.

For Uni-Asia's presentation deck for its 1Q2022 business update, click here.