WALTER CAO YONGGANG has resigned as CFO of Dutech Group with effect from 13 December 2015 to pursue other interests and new opportunities.
Mr Cao, 41, was appointed to the post in Nov 2012.
Pending the appointment of a replacement, Ms Donia Dong Junxia, the Group Financial Controller, will oversee the Dutech Group's financial functions.
She was appointed as the Financial Controller in December 2006 and has been assisting the CFO in the financial matters of the Group. Ms Dong obtained her Bachelor of Economics with a major in audit from Beijing Economics University in 1990. She received a postgraduate diploma in corporate finance and investment management from the University of Hong Kong in 2013.
She has been a Certified Public Accountant with the Ministry of Finance of the People's Republic of China since 2001.


» WILMAR INTERNATIONAL has appointed Pua Seck Guan as its Chief Operating Officer and Executive Director with effect from January 1, 2016.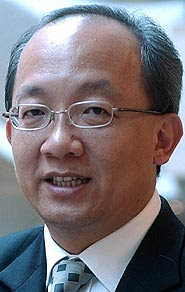 Pua Sek GuanHe replaces Teo Kim Yong, Wilmar's Chief Operating Officer and Executive Director, will retire on December 31, 2015.

Mr. Pua's primary responsibility will be to assist Mr. Kuok Khoon Hong, Wilmar's Chairman and Chief Executive Officer, with overseeing and managing the business divisions of Wilmar and developing new businesses.

Mr. Pua will work with and be supported by the existing management of Wilmar who head its various business divisions.

Mr. Pua is currently the CEO and Executive Director of Perennial Real Estate Holdings. In an unusual move, he will retain his Perennial posts while serving at Wilmar.

He has over 25 years of real estate experience that spans across Asia, including China, India, Japan, Hong Kong, Malaysia and Singapore. Mr. Pua founded Perennial Real Estate Pte. Ltd. in 2009 and established Perennial China Retail Trust, Singapore's first PRC retail development trust listed on the Singapore Exchange Securities Trading Limited in 2011.