ISDN Holdings said the disinfectant it distributes, WATERLIQ, has completed its first direct laboratory test against Covid-19, showcasing its virus-killing capabilities.

A a copy of the report is here: https://www.erstapac.com/waterliq-test

Engineered by ERST Project GmbH of Germany, WATERLIQ is a fully water-based product.


Stock price

43 c

52-week range

13.4 – 48 c

PE (ttm)

12.7

Market cap

S$187 m

Shares outstanding

435.3 m

Dividend
yield (ttm)

1.0%

One-year return

86%

Source: Yahoo!
By raising oxidation reduction potential to levels that remove electrons from molecules, it is able to render the cellular structure of viruses, bacteria, and microbes inactive very quickly, said ISDN, whose core business is industrial automation.

WATERLIQ can be used with ultrasonic humidifiers for smaller spaces, at disinfecting gantries and also for misting & fogging of large and very large spaces.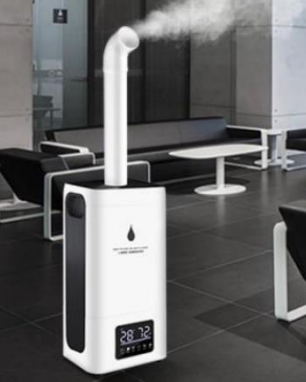 It can also be used as a ready-mix product to disinfect viral droplets in the air and on surfaces in public spaces.

There have been cases where the COVID-19 virus has been known to be able to survive in frozen food packing for up to 3 weeks.

Being food & drink safe, WATERLIQ can be sprayed onto frozen seafood & meat upon unpacking and handling; which will inactivate any types of viruses, bacteria, diseases that could have been contaminated at source country of packing (source: Straits Times article)

In the same report, WATERLIQ has also been proven to have excellent virucidal effects against the more virulent non-enveloped viruses, such as: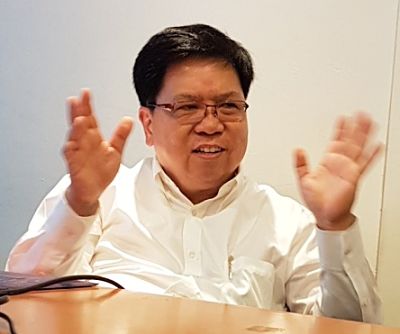 Managing Director Teo Cher Koon.
NextInsight file photo.Mr Teo Cher Koon, ISDN's Managing Director and President, said, "We are pleased to have the first laboratory test report that certifies Waterliq's direct effectiveness against the Covid-19. Already proven to be safe-for-use, we hope that this will instil customer confidence in Waterliq, paving the way for wider usage as we head into Phase 3 in Singapore and rest of the countries in Asia Pacific region."