Excerpts from UOB KH report

Alpha Picks: Adding In Yangzijiang & Reshuffling Mid Cap Picks
Our portfolio rose 1.2% mom in Aug 20, outperforming the FSSTI's gain of 0.1% mom as more than half of our portfolio delivered gains of 4-12% mom.

For Sep 20, we switch out Keppel Corp, CSE Global and Riverstone.

In their place, we add Yangzijiang, Food Empire and Frencken.

We highlight that Thai Bev's current share price presents a good entry point given its attractive valuation, in our view.


Company

Price
3 Sep 20
(S$)

Target Price
(S$)

Upside To TP
(%)

CapitaMall Trust

1.96

2.55

30.1

ComfortDelGro

1.51

1.78

17.9

DBS

20.76

22.90

10.3

Far East HTrust

0.55

0.58

5.5

Food Empire

0.615

0.85

38.2

Frencken

1.04

1.37

31.7

Japfa

0.62

0.98

58.1

SingTel

2.29

2.80

22.3

Thai Beverage

0.61

0.78

27.9

Yangzijiang

0.94

1.17

24.5

Source: UOB Kay Hian
WHAT'S NEW
 Reviewing our picks in August. Our portfolio rose 1.2% mom in Aug 20, outperforming the FSSTI's more moderate gain of 0.1% mom.

More than half of the stocks in our portfolio delivered decent gains of 4-12% with Far East HTrust (+12.2% mom) and ComfortDelgro (8.8% mom) leading the pack.

On the flip side, Keppel Corp (-15.2% mom) and Singtel (-7.3% mom) were the top decliners.

Despite decent 1H20 results, Thai Bev and Japfa also dipped 3.9% mom and 5.3% mom respectively in Aug 20.

We note that the former trades at a compelling valuation at -2SD SD to its 5-year mean PE and the recent low in share price provides a good entry point.

 For the large caps, we switch out Keppel Corp for Yangzijiang. With Temasek surprisingly abandoning the Keppel (KEP) partial offer, we drop KEP from the portfolio due to a lack of near-term catalysts.

We replace it with Yangzijiang as we believe that its decent order wins this year totalling US$714m to date (and higher than both KEP and Sembcorp Marine combined) should continue in the near to medium term.

As at end1H20, its net cash of Rmb4.4b translates to net cash per share of S$0.22.

 For the mid cap stocks, we reshuffle our picks by locking in gains for CSE Global & Riverstone and replacing with Food Empire and Frencken. Since including them into our portfolio in Jun 20, Riverstone and CSE Global have delivered solid returns of 63% and 8.5% (dividend adjusted) respectively.

At this juncture, we replace them with Food Empire and Frencken - both of which trade at attractive valuations.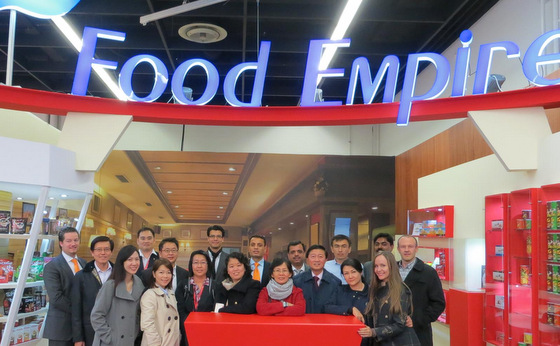 Food Empire at a high-profile trade fair, Anuga, several years ago. File photo.

For Food Empire, the worst is likely over as its recent 2Q20 results showed that the adverse impact of the lockdown in its core markets was narrower than expected given:

a) the gradual easing of restrictions since early-May 20, and

b) relatively inelastic demand for its products.

Food Empire trades at 8.9x 2021F PE vs >20x for its regional peers.


For Frencken, 1H20 supply chain issues have largely been resolved and management has indicated that most clients have returned to normal production levels.

The mechatronics division is now back in full operations, working to meet clients' urgent deliveries.

We believe its current PE valuation of 9.5x for 2021F could improve going into a stronger 2H20.


Full report here.