MAINBOARD-LISTED construction group and property developer Tiong Seng Holdings reported net profit attributable to shareholders of S$7.3 million for the nine months ended 30 September 2015.

This reversed a loss of S$4.9 million for the previous corresponding period arising from a one-off impairment undertaken for the Group's property development projects in China.


Pek Lian Guan, CEO of Tiong Seng Holdings

(NextInsight file photo).

"Our commitment and efforts to push for greater productivity and the heightened cost consciousness have begun to show results, translating into an improvement in the gross profit margin for our mainstay construction business." --
Revenue in 9M2015 declined 25.5% year-on-year to S$362.4 million.

The core construction contracts segment, comprising 94.2% of 9M2015 revenue, decreased 24.2% yoy to S$341.4 million due to the different stages of revenue recognition for various contracts.

Work done amounting to S$14.6 million from newly-commenced projects have yet to be recognised as revenue.

Similarly, revenue from the development properties segment decreased 53.8% yoy to S$14.0 million for 9M2015.

Revenue for the third quarter was mainly contributed by the sale recognition of 19 units (3,707 sqm) of phase II from Sunny International Project, 18 units (4,101 sqm) from Equinox Project and 1 unit (141 sqm) from Tiamen Jinwan Project.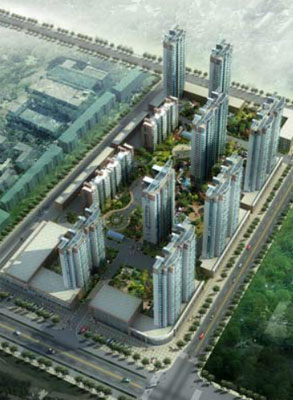 Cangzhou Sunny International project: Revenue from 19 units were recognised in 3Q while another 362 units have been sold but yet to be recognised.As at 30 September 2015, approximately S$129.0 million of gross development value was sold but has yet to be recognized.

These projects include: 362 units (35,438 sqm) of Sunny International, 54 units (13,555 sqm) of Equinox and 186 units (21,099 sqm) of Tranquility Residences.

The company has a strong order book of S$1.4 billion that extends till 2020.

As at end Sept 2015, the Group's balance sheet held cash and cash equivalents of S$59.8 million.

Net asset value per share stood at 57.92 Singapore cents calculated net of non-controlling interests, post share consolidation and excluding treasury shares.