Ying Li's current share price is lower than during GFC!
Amid the recent market weakness, I have done a compilation of stocks whose past year's Price to Book Values ("P/BV") are lower than their average five year P/BV (see my http://ernest15percent.com/index.php/2015/09/11/ernests-market-outlook-14-sep-2015/ for more information.) I noticed that Ying Li International Real Estate Limited's ("Ying Li") past year P/BV is only 0.38 and is significantly below its average five year price to book of around 1.19. However, as there is no recent rated coverage on Ying Li, I have left it out in my compilation of stocks. Notwithstanding this, Ying Li looks interesting and I decided to take a closer look at it.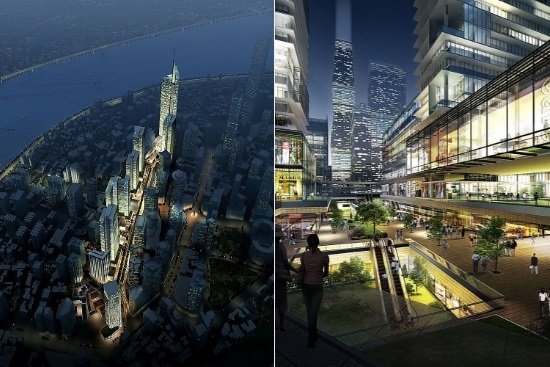 Over the past 21 years, Ying Li has emerged as a top real estate developer in Chongqing city. Photos: Company
Company description
Ying Li is the first Chongqing-based property developer to be listed in Singapore. It is engaged in the development, sale, rental, management and long-term ownership of high-quality commercial and residential properties in prime locations in Chongqing.
Established in 1993, Ying Li has a solid track record in urban renewal, having transformed old city areas into high-quality and premier-design developments. Ying Li has modernized the landscape of Chongqing's main business districts with the development of several landmark commercial buildings, such as New York New York, Zou Rong Plaza, Future International and Ying Li International Financial Centre.


So what attracted me to take a closer look?

China property sales may rise on the back of China's easing policies

China's property sector comprise of approximately 25 – 30% of China's GDP (if we include the upstream and downstream industries such as such as appliances, cement, furniture, glass and steel etc.). In view of the slowing economy, China has cut both the benchmark interest rates and the banks' required reserve ratio four times since the start of 2015. In addition, China has reduced the minimum down payment for 2nd home buyers to 20% and also allows foreigners to buy property in China, subject to conditions. All of the aforementioned easing measures are likely to bode well for the property market.

FY16F results likely to be better than FY15F

Based on Ying Li's existing pipeline of projects, it may see a better FY16F vis-à-vis FY15F due to potential contributions from property sales in San Ya Wan Phase 2 and IECPhase1. Rental income may also improve in FY16F vs FY15F due to change in tenant mix, increase occupancy rate and improvements from asset enhancement initiatives in some of their properties.

Becoming more transparent

Ying Li has started to be more transparent with more regular updates to shareholders in terms of company updates. This can be seen in their spate of press releases since Jul 2015 where they updated shareholders on their Ying Li iMIX parks, Beijing Tongzhou and IEC projects.

In addition, in a bid to showcase their properties to the investment community, Ying Li is hosting an analyst site visit from 15 Sep – 18 Sep. This is the first site visit in at least two years. It will be interesting to see whether there will be any reports or updates after the site visit (bearing in mind that there is no rated coverage at the moment.)

CEO share purchase, the first in at least four years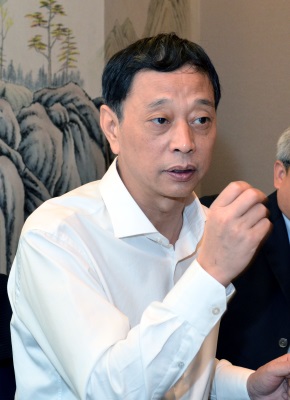 Fang Ming, CEO. NextInsight file photo.Mr Fang Ming, Executive Chairman and Group CEO of Ying Li recently bought 1M shares @$0.126 on 25 Aug 2015. This was the first purchase in at least four years. Although the amount is not extremely significant, it is still a good vote of confidence by the management.

China Everbright Limited's 14.9% stake in Ying Li is reassuring

Based on Ying Li's annual report 2014, China Everbright Limited ("CEL") holds around 14.9% of Ying Li's shares. CEL is part of the China Everbright Group which is one of the larger state-owned enterprises in China. Thus, CEL's investment in Ying Li is reassuring to a certain extent as such state owned company is likely to have done extensive checks on Ying Li and their key management. It is noteworthy that CEL's investment cost for its 14.9% stake in Ying Li is at $0.260.

Depressed valuations

Ying Li's depressed valuation is the first thing to catch my attention. According to Bloomberg, Ying Li's past year P/BV is only 0.38 and is significantly below its average five year price to book of around 1.19x. For the past five years, Ying Li trades between 0.23x – 2.02x P/BV.

Furthermore, on a PE comparison, according to Bloomberg, Ying Li trades at a historical PE of around 7.4x and is also at the lowest end of the PE range of 7 – 134x.
It is noteworthy that in times of capitulation or extremely weak market conditions, it is entirely possible that Ying Li may trade lower than its P/BV of 0.38x and PE of 7.5x. What we know for now (based on statistics) is that, Ying Li is trading at levels at the lower end of their historical valuation bands. Ceteris Paribas, when sentiment recovers, coupled with Ying Li's continued delivery of good results and property sales (be it in the coming months or years), it is likely that it may re-rate nearer to their historical means.

Risks

China's property market is still challenging

According to the China Index Academy, new home prices in China saw their first year on year increase in August 2015, the first in 11 months. Thus, China's property market continues to be challenging despite the above China's easing measures.


| | | |
| --- | --- | --- |
| | Designation | Resignation date |
| Lui Pang Hung, Louis | COO | 31-Aug-15 |
| Tng Chin Hwee | CFO | 31-Oct-14 |
| Tan Kiang Hwee | COO | 31-May-14 |
| Ho Kheng Hwa | CEO | 15-Mar-14 |
Key management changes since 2014

Since 2014, there have been some notable management resignations. For example, there were high hopes when Mr Ko Kheng Hwa, previously CEO of Singbridge and JTC Corp, when he joined Ying Li in 2013. However, he resigned in 2014 citing personal reasons. Both Mr Tan Kiang Hwee and Mr Lui Pang Hung quit their role as COO in one year or so. This rapid movement in key management bears watching as it may be a potential red flag.

Despite the management shuffles, it is noteworthy that Mr Lim Gee Kiat re joined Ying Li as CFO. He was the ex Senior Vice President, Finance of Ying Li from 2011 – 2013. Mr Lim has an illustrious record as he was the CFO of Nera Telecommunications (Listed on Singapore Mainboard with a market capitalization of S$215m) from 2013 to 2015. He was VP of GIC Special Investments from 2007 – 2011.

Lumpy quarterly results

As a developer, Ying Li's quarterly results are lumpy, in line with other property developers. Ying Li is cognizant of their lumpiness and seeks to smooth out this lumpiness by increasing their rental income proportion. This naturally takes time and we may be able to see their efforts in FY2016F.

Chart analysis

Ying Li has been entrenched in a strong downtrend since Apr 2015 with ADX at 55.0. ADX reached a recent high of 66.5 on 26 Aug 2015 and has fallen from such overextended levels. RSI reached an all-time oversold 13.0 on 24 Aug 2015 and have rebounded to 34.4 in tandem with the recovery in the share price. Coupled with a bullish moving average crossover in MACD, it is likely that the largest and sharpest decline in Ying Li's share price may have already been over.

Near term supports: $0.133 / 0.128 / 0.125 – 0.126

Near term resistances: $0.143 – 0.145 / 0.153 – 0.157

Ying Li's share price (13.1 cents) is below GFC levels. Chart: FT.com


Conclusion

The above is a brief introductory write-up on Ying Li. Ying Li's attractive valuations, upcoming analyst site visit and updates on their property sales are some interesting and potentially positive factors. However, the still challenging property market, lumpy results and high turnover at key management levels are noteworthy factors for readers to take into consideration. Readers can refer to Ying Li's corporate website http://www.yingligj.com/ for more information.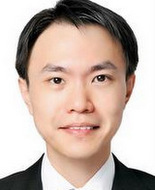 This article was recently published on Ernest Lim's (left) blog, and is republished with permission. Please refer to the disclaimer here http://ernest15percent.com/index.php/disclaimer/ .