SINWA LIMITED'S management recently met the investment community, explaining why it has been able to grow bottom line and pay dividends at a time when most marine, offshore and oil & gas players are struggling.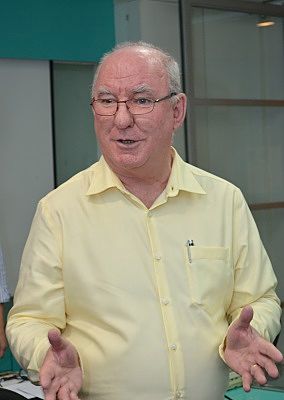 'Our Asia Pacific network allows us to provide services from China all the way down to Australia,' said Group CEO Bruce Rann. Photo by Sim KihThe leading marine, offshore supply and logistics player in the Asia Pacific region posted a 22% year-on-year surge in net profit attributable to shareholders to S$2.2 million for 2QFY2015 and has proposed a special interim dividend of 2.25 cents.

Including the half-cent dividend declared for FY2014, trailing 12-month dividend yield works out to a good 12.5% based on a recent stock price of 22 cents.

Group revenue increased by S$2.8 million to S$40.8 million for 2QFY2015, thanks to an increase in customer base and higher sales from existing customers.

In March this year, the Group commenced its operations in Thailand with two connecting facilities: one in Mon Logistics Complex in Bangkok and the other 15km away from the Port of Songkhla, which serves the Gulf of Thailand.

The Group did not speculatively invest in infrastructure in a new country, where cultural, political and logistical differences could mount challenges to commercial viability. It invested in Thailand because Sodexo, a major customer, had needed logistical support on an existing supply chain there.

Its Songkhla facility has a dedicated F&B facility with chiller, freezer and dry provisions warehouses, plus a large open yard and laydown area of 3,240 square meters. Another 4,065 square meters is under construction.

"The potential in Thailand is huge. We opened our facilities in view of the annual turnover of US$8 million to US$9 million that this customer would potentially generate," said Group CEO Bruce Rann at the investor meeting on Thursday morning.

"The number of oil rigs in the Gulf of Thailand has increased because oil majors are attracted by the oilfields in shallow waters in the Asia Pacific region. Jack-up rigs can be deployed in shallow waters, and this relatively economical solution compared to semi-submersibles is important given the plunge in oil prices.

"I am hoping to announce in 4 to 8 weeks that we are open for business in Thailand to our other existing customers that have operations there," said the CEO.

Below is a summary of questions raised at the meeting and the replies provided by Mr Rann, Executive Chairwoman Tan Lay Ling and Financial Controller Elvin Law.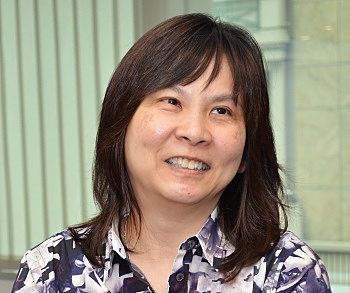 Executive Chairwoman Tan Lay Ling. Photo by Sim Kih
Q: Is there any dominant client you are reliant on?
We have major clients like Sodexo, V-Ship and BP. Our largest client contributes less than 5% to Group revenue. When we started out in Australia, there was one client that contributed 47% to country sales, but that has come down to 11%.
Q: Can you provide an update on your seismic vessel?
It is currently not on charter as there is a huge seismic fleet stacked up in the market currently.
It is here in Singapore now, and up for sale. We had a dispute with our joint venture partner who owns 50% in the vessel. We are hoping the other party will buy our interest in the vessel. The good thing is: There is no debt on the vessel. Our share of interest in the vessel is booked on our balance sheet as S$15 million of assets classified as held for sale.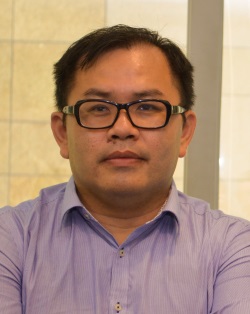 Financial controller Elvin Law. Photo by Sim Kih
Q: What is your projected capital expenditure?
We are budgeting capital expenditure of S$8 million to S$10 million over the next 12 to 16 months to redevelop our facilities. We are expanding our facilities in Singapore. We expect to receive TOP for our new facility in 1Q2016.
Q: Why did you pay a special dividend?
We have sizeable funds in the bank and we are confident of increasing our cash reserves by another S$3 million to S$4 million by the end of the year. We also had sale proceeds from the lift boat. So, we decided to return some cash to shareholders.