Sinwa Global's Executive Chairman Mike Sim was upbeat about the marine & offshore supplies business outlook when he spoke at an investor meeting on Tuesday (22 August).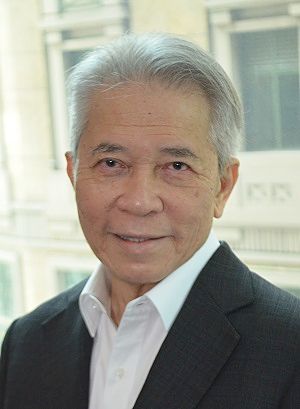 "General business in the shipping market is showing definite signs of recovery and there is guarded optimism in the industry."
– Mike Sim
Executive Chairman
(NextInsight file photo)
"The recovery is evidenced by the improved BDI, uptick in containership freight rates as well as steady tanker traffic. LNG projects are also contributing to the sector's recovery," he said.

Sinwa recently secured an A$8 million contract for Shell's Prelude FLNG Project.

Prelude FLNG is the world's second floating liquefied natural gas platform as well as the largest offshore facility ever constructed.

The supply agreement is the largest single project in Western Australia and the Northern Territory that Sinwa has ever secured.

It will supply provisions, stores and logistical support over 1,000 personnel on the Prelude LNG Project through its 10,000 sqm facility in Darwin. The facility is equipped with complete warehousing facilities: freezer, chiller, provision and general storages, as well as lay down and hard stand areas.

The completion of the redevelopment of its Singapore warehousing facility in 2QFY2017, plus the boost from the Prelude contract is expected to significantly lift this year's full-year financial performance.

The Group's net profit attributable to shareholders for 1HFY2017 dipped by 1.3% year-on-year to S$4.3 million. The company declared an interim 0.5-ct dividend for 1HFY2017.

For more info, refer to its 1HFY2017 financial statements here.

At the meeting, Mr Sim and CEO Bruce Rann provided an update on Sinwa's positive outlook for 2HFY2017.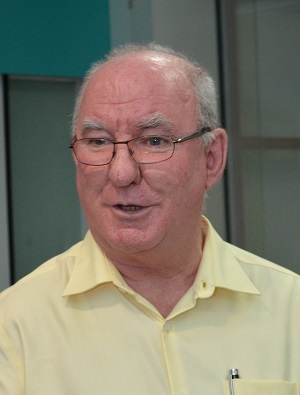 "We are happy to have won the contract for Sodexo from Chevron. The future in Thailand looks good," said CEO Bruce Rann. (NextInsight file photo) Q: Can you provide an update on your Australia business?

We are very busy at our Darwin facility. The Prelude is a huge vessel -- 488m, equivalent to the length of 3 new drillships. It is a fully operational LNG plant with 329 crew. Next to it is the POSH Arcadia with 700 people. We are also supplying to about 20 support vessels with about 400 people.

There are signs that projects in Australia are coming back. We have secured about 95% of the offshore stores supplies and logistics support market in Australia.

Prelude was supposed to arrive last November but it arrived only in August this year. We are optimistic that our full year result will look a lot better than the first half.

Q: How has the strength of Australian dollar impacted your business?

The strength of the Aussie dollar reflects increased transportation demand for commodities and coal. There is also demand for lithium as it is used in the batteries in the electric car revolution. Australia is one of the world's largest producers of lithium.


Stock

23c

52-week range

20.5c-28c

Market cap

S$78.4 m

PE (ttm)

--

Dividend yield (ttm)*

7.4%

Cash reserve
(30 Jun '17)

S$24.98 m

Gross gearing

0.05

* FY2016 final dividend 1.2 cents;
FY2017 interim dividend 0.5 cent, payable on 11 Sept 2017.

Source: Bloomberg / Company
Q: How is your Thailand business doing?

We are doing quite well in Thailand. We recently secured another contract to supply to Chevron through Sodexo for 14 more drilling rigs in the Gulf of Thailand.

When we set up our Thai facility, Sodexo had 75-80% of the Thai supply market but Chevron was not their client.

We set up the Thai facility on the basis of business from Sodexo. At that time, it was supplying to 21 rigs but this later dropped to 11. We went through some hard times there. We put our heads together with Sodexo and submitted a bid together for a contract from Chevron. That was the first contract Sodexo had secured from Chevron in 18 years.

Chevron has 14 oil rigs in the Gulf of Thailand with wholly Thai personnel. They do not have any expatriates, so it is a very different business with very local food. It's not what you normally see on a rig run by expatriates.

Q: Can you comment on the cruise ship business?

Cruise ships are a high volume business. The downside is they buy in bulk from overseas. The Royal Caribbean, for example, imports by containers from the U.S. for stores that include even eggs. What they buy locally are the fresh fruits and vegetables by the truckloads. They may buy bread if they run out of it.

It is a competitive market with slim margins because it is so high profile. We have not done much business for cruise ships yet. With our new cold chain management capability, we will be able to supply to cruise ships and navy ships.