Page 1 of 2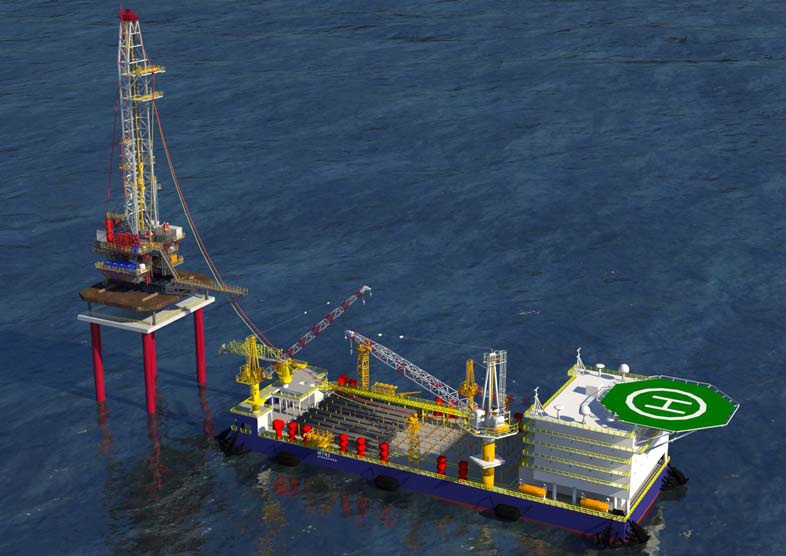 The offshore market may be down, but Mermaid Maritime is confident of securing charters for its 2 tender assist drilling rigs that will be delivered next year. Above: tender rigs under construction: MTR-3 and MTR-4. Photo: Company
MERMAID MARITIME'S management has guided that it will return to profitability for 2QFY2015, reversing its 1QFY2015 net loss of US$15.9 million.

Its Executive Vice President of Investor Relations, Mr David Ng, and CFO, Mr Katarat Suksawang, spoke to analysts via a teleconference on Thursday morning, one week ahead of its blackout period from 31 July to 13 August. The subsea and oil drilling service provider is expected to post its 2QFY2015 results on Friday, 14 August.

Mermaid Maritime had incurred a loss in 1QFY2015 mainly due to scheduled maintenance of three of the Group's largest subsea vessels that had lasted most of the quarter, when there was a total loss of 199 revenue days for the vessels Asiana, Endurer and Commander.

The good news is: The dry docked vessels were all redeployed during 1QFY2015, after the mandatory inspection and maintenance surveys were completed.

"We do not expect any dry docking of our fleet for at least another two and a half years," said Mr Ng.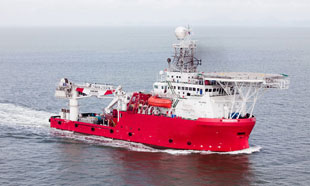 Mermaid Maritime chartered the Windermere (above) because it is an Indon-flagged DP2 diving support vessel with technical specifications unique in that region. The vessel has since been renamed Mermaid Nusantara. Photo: CompanyA second piece of good news: A charter contract has been secured from an oil major for the Windermere. Deployment of the chartered-in vessel commenced in 2Q2015, with day rates at about US$100,000. The Group had taken delivery of Windermere last December, at an estimated cost of US$45,000 a day, but the vessel was not deployed in 1Q2015.
The third piece of good news: Its cable laying foray has become profitable. The Group had forayed into cable laying during the second half of last year.
"We were breaking even on our cable laying business during the first quarter. Now, we are making serious money," said Mr Ng. It is now achieving mid to high single digit margins on its cable laying vessel.
At the telecon, Mr Ng also addressed concerns about how the upcoming delivery pipeline in the global jack-up fleet was affecting the Group in a weak offshore market.
The Group has placed newbuilding orders for 2 jack-up rigs at a PRC shipyard. Known as MTR-3 and MTR-4, the vessels are due for delivery in the first and second quarter of next year. The newbuilding orders were placed with the intention of replacing its older counterparts (MTR-1 and MTR-2), which the Group is in the process of disposing.
"We are confident of securing contracts for MTR-3 and MTR-4. We focus on providing services to national oil companies and such customers are showing resilient demand even in the current weak offshore market," said Mr Ng.