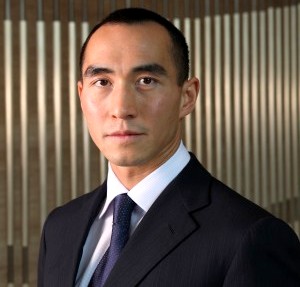 Summit Ascent, which has a 7.4 billion hkd market value, is 37% owned by Hong Kong tycoon Lawrence Ho.    Photo: macaubusinessMerrill Lynch Initiates SUMMIT ASCENT with 'Buy' Call

Merrill Lynch has begun coverage of Summit Ascent Holdings Ltd (HK: 102) with a "Buy" recommendation and a target price of 14.5 hkd.

Summit Ascent will operate and own 46% of a casino project in the Integrated Entertainment Zone (IEZ) in Russia's Primorye Region near Vladivostok.

The property has 32,699 sq m GFA, with 25 VIP tables, 40 mass market tables, 800 slot machines and 119 hotel rooms.

"Its September 2014 launch is a key share price catalyst.

The region has a huge feeder market, with visitors from (1) China: it is near the Chinese border and is close to the three Northeastern provinces in China; (2) Korea: the flight from Seoul only takes 2.20 hrs; and (3) Russia: the local day-trip market has a population of roughly 1.6 million," Merrill Lynch said.

The research house estimates the IEZ's market potential could reach 1.5 billion usd in five years.

Russian President Vladimir Putin spent over 18 billion usd on Vladivostok, expected to become the 'third capital city' in Russia after Moscow and St. Petersburg, to improve infrastructure prior to the 2012 APEC Summit.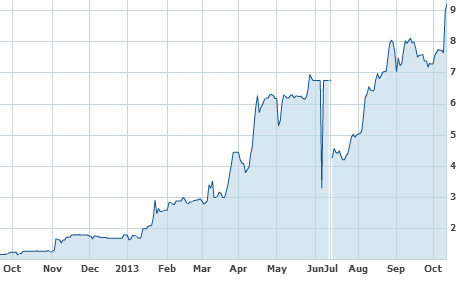 Summit Ascent, which has a 52-week range of 0.52-12.78 hkd, is currently trading at 11.96 hkd.       Source: Yahoo Finance

Favorable tax rate, strong shareholder support

Key factors for the IEZ to succeed: (1) low gaming tax rate in Russia, allowing operators to employ competitive marketing programs to drive business; (2) stable Sino-Russian relations: Russia is one of the few neighbors that has no current territorial disputes with China; economic ties between the two are also strong; (3) shareholder support: Summit Ascent is 37% owned by Lawrence Ho.

"We believe Summit Ascent can leverage Mr. Ho's expertise and extensive junket and customer network from Macau," Merrill Lynch added.

Summit Ascent currently trades at 11.2x Merrill Lynch's 2015E EV/EBITDA and 13.2x PER, vs. global peers of 9.8x and 16.2x, respectively.


---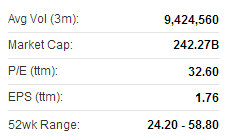 Galaxy recently 57.45 hkdBarclays Sees Solid Growth for Listed CASINOS

Barclays expects most of the Hong Kong-listed gaming companies in Macau it covers to report healthy performances in the upcoming 3Q13 results season.

Its top sector picks remain Galaxy Entertainment (HK: 27) and Sands China (HK: 1928).

Based on the 3Q13 and October month-to-date industry growth trends, as well as its revised outlook for a stronger 4Q13, Barclays now estimates gross gaming revenue (GGR) growth of 18% y/y for 2013 and 13% y/y for 2014 and raise its 2014 EBITDA estimates for the five Macau gaming stocks by 2-13%.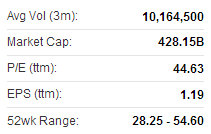 Sands recently 53.10 hkd"Further share price drivers could come from 1) the continued strong GGR momentum in 4Q13 (we estimate +20% y/y growth); 2) consensus earnings upgrades; and 3) valuation multiple expansion due to higher industry growth forecasts and increasing contributions from the more resilient and higher margin mass segment," Barclays said.

For its top picks Galaxy and Sands China, the research house estimates EBITDA CAGRs of 21% and 20%, respectively, for 2013-15.

"We also believe there could be further valuation upside for Galaxy if its Phases 3 and 4 receive construction permits in the next 6-12 months."


---

See also:

SUMMIT ASCENT Sets Sights On Russia