At an interview with NextInsight during 8I Holdings' Value Investing Summit 2018, Makrand Appalwar shared insights into how sustainable business practices is relevant to profitability. He is the founder, Chairman and Managing Director of Emmbi Industries Limited, and won India's prestigious Udyog Rattan Award (Jewel of the Industry) for his work on protective irrigation systems. The award is conferred by Institute of Economic Studies to Indian citizens for their outstanding contribution to the economic development of the country.

He drew his insights from Professor C.K. Prahalad's thought leadership in his book, "Fortune at the Bottom of the Pyramid". The book promotes inclusive capitalism and suggests that the real source of promise for MNCs' emerging market strategies lies in the billions of aspiring poor who are joining the market economy for the first time.

8I Holdings Limited's (ASX:8IH) 71.1%-owned subsidiary, 8VIC Global Pte Limited, held its seventh annual Value Investing Summit on 27 and 28 January 2018 under its main brand Value Investing College. The two-day event took place at the Singapore Expo Convention and Exhibition Centre.

Q: How do you strike a balance between addressing the pressing needs in the community and creating value for shareholders?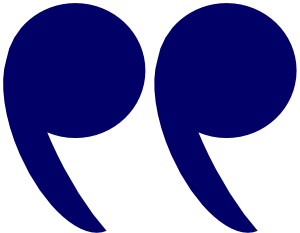 R&D has to focus on needs rather than the product.

- Makrand Appalwar
Chairman and Managing Director
Emmbi Industries Limited
Makrand Appalwar: Companies can help the socio-economic layer at the bottom of the pyramid without diverting focus from profitability.

Unless and until an organization is profitable, it cannot be sustainable. Sustainability is more than being eco-friendly. There has to be financial sustainability.

There is a difference between socially responsible enterprises and not for profit organizations.

Research and development has to focus on needs rather than the product. Products need to be created to address needs. Products can be phased out, but needs will always be there.

For example, there will always be a need for cheaper products and quick delivery. Water and natural resources will [also] always be needed.

Q: What are some pressing needs that India is facing that present business opportunities?

India is one of the most densely populated countries in the world. Fresh air and water as well as cleaner energy are a few of the country's pressing needs. Emmbi Industries specializes in helping people to conserve and store water.

More than half of India faces water stress, which causes deterioration of fresh water resources. There is insufficient raw water due to over-exploitation of underground layers of water-bearing permeable rock and dry rivers. Where water is available, the quality of fresh water is affected by blooms in water bodies, organic matter pollution, and saline intrusion.

People living in water stressed areas have to travel more than 3 miles to fetch water for their daily needs. At Emmbi Industries, we have an entire gamut of products to address those needs.


♦ Emmbi Industries Limited
In February 2018, Emmbi Industries won the prestigious 'Emerging India Award' in the 'Most Innovative SME of the Year' category. Emmbi Industries was selected among 80,000 applicants. The company was one of the winners amongst the 16 Award winners in various categories.

In its tenth year, the Emerging India Award ceremony was hosted by CNBC-TV18 along with ICICI Bank and sponsored by CRISIL. The ceremony recognizes India's up and coming entrepreneurs who contribute to the nation's growth story through innovation and perseverance.

Emmbi Industries is one of India's most well-established brands in woven polyethylene and polypropylene product manufacturing. Its products include flexible intermediate bulk containers, woven sacks and various woven polymer-based products such as container liners, protective irrigation systems, canal liners, flexitanks, and car covers.

Find out why Emmbi Industries is a "Hidden Champion" in the HCF Investment Letter.