Q: Which sectors would you recommend for entrants to the PRC stock market?

The stocks in sectors with strong growth prospects often trade at valuations that greatly exceed fair value based on fundamental analysis. In contrast, the traditional consumer essential sectors tend to be relatively unaffected by speculative funds. Thus, traditional (rather than nascent) sectors are more suitable for those seeking for stable investment returns.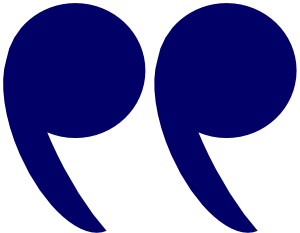 Stocks in an attractive sector are often unattractively priced.

- Zhou Guiyin
General Manager & Chief Trainer
Shanghai Rongdao Culture Communication Co Ltd, an 8IH China (Shanghai) Co Ltd subsidiary
Investors need to consider the risks associated with investing in nascent sectors. On the one hand, a nascent sector may be on the brink of astounding growth. On the other hand, the advent of newer technology may also nip it in the bud.

Should a value investor seek stable modest gains, or should he seek large volatile gains?

While risk appetite varies from individual to individual, for most investors, it is probably more logical to seek to amplify returns through the compounding of stable modest gains to achieve long-term stable returns.

Most investors will find it difficult to keep sufficiently abreast of the relevant technology and scientific developments to act quickly enough when investing in a small company from a nascent industry – which means the investor can easily incur a huge loss.
Q: Which of the age-old consumer essentials industries (fashion apparel, F&B, real estate, and transportation) do you consider to have the most potential for stock investment gains?

F&B and pharmaceuticals are evergreens because they are related to what goes into one's mouth. As China has a population of 1.4 billion and everyone needs to eat, these sectors tend to be more stable. Stocks that have grown steadily include pharmaceuticals such as Yunnan Baiyao, foodstuffs such as Dong'e E'jiao, and alcohol beverages such as Kweichow Moutai. The same goes for a global company such as Coca Cola.

The real estate sector has slowed down somewhat after an extended high growth phase.


Q: What criteria would you look for when evaluating F&B stocks for potential in stock market investing gains?


There are not many agriculture stocks in China with high long-term returns. There is an upper limit to the selling prices of agricultural commodities. It is the luxury foods and discretionary consumer products that have greater headroom in terms of product selling prices.

For example, baijiu is a cultural drink that is popular during festive events. Baijiu is made from grains, which has a relatively stable price as it is a consumer staple. On the other hand, the selling price of a bottle of baijiu can be high enough to generate lucrative profit margins and return on equity that is as high as 20% to 30%.

Companies providing simple food processing services will not be able to generate such attractive returns.


Value Investing Programme
Using Sinology values, Mr Zhou developed 8IH China's proprietary curriculum delivered via its Value Investing Programme series as follows:
Fundamental Value Investing Program (觉悟智慧)
Intermediate Value Investing Program (全息智慧)
Advanced Value Investing Program (般若智慧)
Trainer's Value Investing Programme (传承智慧)

"8IH China is an important part of 8I Holdings. We will seek opportunities in other cities in China to further advocate Value Investing methodologies to the general masses. We believe that China may become one of the important growth engines for 8I Holdings." - Ms Low Ming Li, Head of Investment in 8I Holdings Ltd.