MEIKE Issues Profit Warning

Meike International (HK: 953) has issued a profit warning and expects financial results to likely deteriorate for full-year 2013 as compared to the loss for the year-ago period due to the granting of a subsidy planned for this year.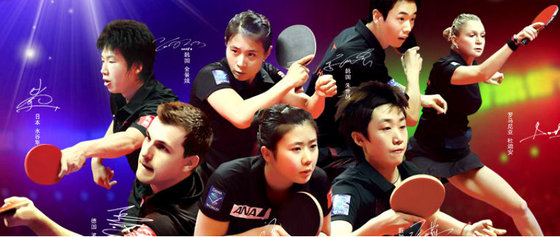 Meike issued a full-year profit warning.      Photo: Company

"Due to the sluggish sportswear market and the intensive competition within the sportswear industry in China, the group decided to provide a one-off subsidy to 19 distributors," Meike said in a statement.

The total amount of the subsidy to be granted will be approximately 51 million yuan and will be settled by way of setting off against amounts due from distributors to the group.


---

SUMMIT ASCENT Approves Casino, Major Share Subscription

Summit Ascent Holdings Ltd (HK: 102), a building tiles and engineering equipment play, held a Special General Meeting (SGM) on October 17 in Hong Kong, with shareholders overwhelmingly approving two resolutions.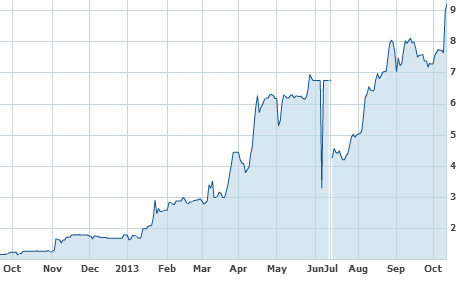 Summit Ascent's recent Hong Kong share performance. Source: Yahoo Finance

First, Summit Ascent's investment in a gaming and resort development project near the Eastern Russian port city of Vladivostok was approved.

Also, shareholders approved directors of Summit Ascent to grant Chairman Mr. Lawrence Ho share options to subscribe for 20 million shares of the company at an exercise price of 3.46 hkd per share under the share option scheme of the company.

In August, Summit Ascent entered into an investment and shareholders agreement to invest in a gaming and resort development project near the Northeastern Russian city of Vladivostok via an investment in 46% of the issued share capital of Oriental Regent Ltd.

The proceeds from the above-mentioned share subscription will be used for development of the Russian casino and resort project.

Summit Ascent's Hong Kong-listed shares rose 20% in one trading day recently on the news.
 
---
BoA Hikes Target on SUMMIT ASCENT

Bank of America Merrill Lynch has raised its target price on Summit Ascent (HK: 102) to 14.9 hkd from 14.5 (recent share price 13.34).

The "Buy" recommendation is maintained.

Summit Ascent recently announced a placement of 53.9 million shares, representing 7.95% of the issued share capital, at a placing price of 10.0 hkd per share to raise net proceeds of 517.5 million hkd to finance a casino project in Russia's Far East.

The research note said the dilution effect from the share placement was "smaller than projected."
---

See also:

XTEP, MEIKE: Challenging Half For Sportswear Plays

SUMMIT ASCENT Sets Sights On Russia