Excerpts from analyst's report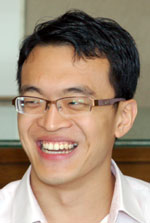 OSK-DMG analyst: Lee Yue Jer, CFA (left)

MTQ delivered a healthy 2QFY15 with SGD5.4m in PATMI (-3% YoY, +28% QoQ) and strong cash flow. It crossed a significant milestone when management reported a profitable quarter in Bahrain amid healthy organic growth in Neptune. Lower utilisation in the Singapore facility and slow starts in the Binder Group marred an otherwise spotless quarter, prompting us to lower FY15/16F earnings by 22/18%. Our TP drops to SGD1.74 (vs SGD2.16), implying a 35.1% upside. Maintain BUY.
 High cash flow in 2QFY15, 2-cent dividend declared. MTQ's 2QFY15 (Mar) was much stronger QoQ as revenue grew 5% and PATMI grew 28%. Most importantly, the group generated SGD12.5m of free cash flow in 1H15, in keeping with our view of MTQ as a strong cash generator. It declared a 2-cent dividend for the half-year, representing a 32% payout ratio.


 Bahrain is finally profitable with strong organic growth potential. After five years (which actually indicates the difficulty of entering this industry), MTQ's facility in Bahrain is finally in the black with a full quarter of profits. Volumes have improved such that it is now operating on two shifts (from one).

Management still sees potential for labour productivity and margin improvements in Bahrain. We see long-term potential for organic growth in Bahrain with the bulk of its facility land still undeveloped, riding on the increasing rig numbers in the Middle East.

 Lower utilisation in Singapore and loss in Binder Group. Poorer news came in the form of slower operations in Singapore as rig activity slowed in Southeast Asia, and a couple of projects, which required scaling the learning curve. Delays with liquefied natural gas (LNG) projects kept the Binder Group on a slow burn. We find our original forecasts too optimistic in view of these developments, and we trim revenue growth and margin assumptions for a net 22/18% cut to FY15/16F earnings forecasts.


Valuations still attractive with 5.8/4.9x EV/EBITDA
. MTQ is a growing cash cow with a healthy 3.4/4.2% dividend yield, backed by >SGD40m of annual EBITDA. With the weaker oil industry outlook for the near term, we now peg MTQ to 11x (from 12x) blended FY15/16F P/E for a SGD1.74 TP, which is equivalent to merely 6x FY15/16F EV/EBITDA. Our TP is backed by a SGD2.29/share DCF value at 9.6% WACC.
Recent story:

MTQ 2QFY2015 revenue up 24%, declares 2c interim dividend