ASMPT (fka ASM Pacific Technology) is a leading global provider of hardware and software solutions for the manufacture of semiconductors and electronics. Its customers span the breadth of the semiconductor and electronics manufacturing ecosystem. In Singapore, it operates two plants in Yishun, with a headcount of 1,400 approximately, representing over 9% of the total group headcount, including R&D teams.


Singapore-headquartered and HK-listed ASMPT announced its intent to buy back a maximum of HK$420 million worth of its shares, following a 39% slide in its stock price over the past 52 weeks along with the global tech sector.

In fact, ASMPT's recent stock price is the lowest in 5 years, despite a strong outlook for the business -- and 1H2022 net profit of HK$1.7 billion (+38% YoY).


Its HK$420 million buy-back plan is over and above an interim dividend of HK$1.30 a share (1H2021: HK$1.30) to be paid in Aug 2022.

The 1H2022 dividend totals HK$537 million, as announced on Thursday (21 July) along with the 1H2022 business performance.

On an annual basis, ASMPT's policy is to pay out about 50% of its profits as dividends. Its track record can be seen in the chart below:



Stock price

HK$63.80

52-week range

HK$59.75 – 107.90

Market cap

HK$26.6 b

PE

8.3

Dividend yield

6.1%

1-year return

-39 %

Shares outstanding

412.7 m

Source: aastocks.com
The 2022 share buyback will be the company's first since 2017.

It's made possible given the HK$4.76 billion in cash and bank deposits on the balance sheet ended June 2022. (Bank borrowings stoood at HK$3.05 billion, mainly arranged to support day-to-day operations and capital expenditure, and are unsecured).

CEO Robin Ng said if the share buy-back plan is fully executed, cash returned to shareholders would increase 79% when comparing the first half of 2022 with the first half of 2021.

"Even as we keep one eye on the current climate, over the longer term, prospects remain bright for our industry. The long-term secular technology trends are unchanged, and silicon consumption will not abate, but accelerate in an increasingly digital world. We remain confident about the long-term structural growth for semiconductor capital equipment market," he said.

During the Q&A session of the 1H2022 earnings call, analyst Donnie Teng of Nomura Securities asked:

Q: I noticed that last time when we had the share buy-back plan announcement was in November 2018. But we actually did not execute any share buy-back. So, I'm wondering if this time, we are really going to execute.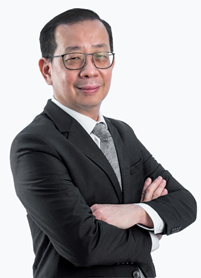 CEO Robin NgCEO Robin Ng: Now your question about 2018, yes. But if you look 1 year before 2018, we also launched a special buyback plan, and we did execute the first one. For the second one, you're absolutely right, we didn't execute probably due to the macro conditions at the point in time.

Now, if you ask me whether we would execute this time around. Of course, there's no guarantee. There's no guarantee that we will execute. But we have every intention looking at the situation right now, we have every intention.


CFO Katie Xu: May I add that, Donnie, if you look at our history in terms of the affordability, the liquidity of the company in 2018, the net cash was in the negative. Since starting about 6 quarters ago, the Group has been building cash momentum from very good margin expansion and working capital control. So, now the net cash position balance is sitting at HKD1.7 billion.

I think this has enabled management to start this share back plan at this time. And I hope this really signals management's resounding confidence in the long-term growth of the company in these very uncertainty times.


Katie Xu joined ASMPT as CFO recently after stints as CFO in Honeywell International until 2019 in its different businesses, and as CFO for Global Shared Services in ADP. She introduced herself at the earnings call as follows: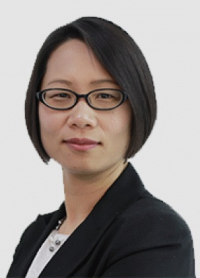 Katie XuI

have been in corporate finance for more than 20 years with roles in the United States and Asia. On the personal side, I have a family of four with my husband and 2 daughters. We're in the process of relocating from New Jersey to Singapore. We're very excited to be returning to Asia.
As a mom, I'm thrilled that my preteen daughter will be able to continue speaking Chinese and build on her academic experiences with great education quality Singapore has to offer. However, she's probably more excited about eating chilli crabs and drinking milk bubble tea in Alliance City. Hope she is not listening.

On the professional side, since joining ASMPT about 10 weeks ago, I have had the opportunity to meet a lot of very dedicated people who are passionate about making great products to serve our customers around the globe and developing leading-edge technology to be a catalyst in the growth of semiconductor and electronics industry. As I settle into my role, I look forward to meeting with many of you virtually or in-person to share with you the exciting progress ASMPT is making.
Previous articles:
• ASM PACIFIC TECHNOLOGY: Strong 1Q2022 results after navigating supply chain challenges

• ASM PACIFIC TECHNOLOGY: "Strong industry tailwinds sweeping across economies" ...