On Coney Island, a 3-km hoarding surrounds the site where work began a few months ago to construct a new Outward Bound Singapore (OBS) campus at a cost of $192.3 million.
Interestingly, instead of

conventional material

, the hoarding was made with light gauge steel, a relatively recent application for the construction industry.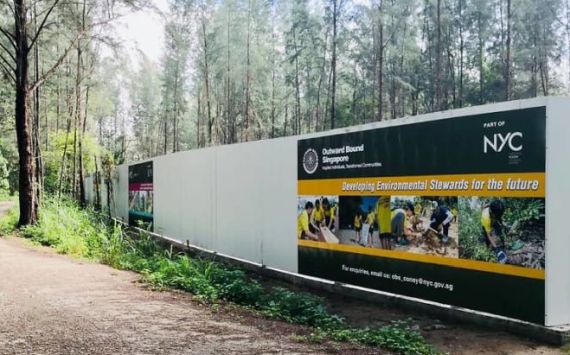 Instead of two or three weeks, the use of light gauge steel allowed Tiong Seng Holdings, the main contractor with an outstanding orderbook of S$1.1 billion, to complete the hoarding in three days.

"It's very light, so you do not need to have massive logistics. It's also very easy to fabricate, so the fabrication is done just downstairs from my office, with just four machines and four workers," said executive director Pek Zhi Kai.

Beyond this snippet are a suite of other industry-leading construction methodologies that will be applied to the OBS project.

There will be Prefabricated Prefinished Volumetric Construction (PPVC) -- this is used to manufacture modules of the structure with internal finishes, fixtures and fittings in an off-site fabrication facility, before they are delivered and installed on-site.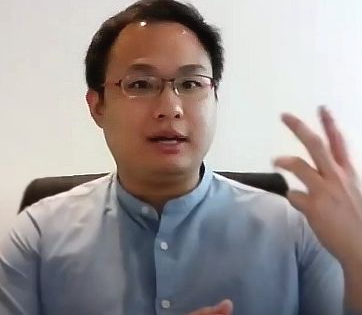 Pek Zhi Kai, 30:
•

June 2021

: Appointed executive director, Tiong Seng Holdings.
•

Feb 2018

: Commercial & Risk Manager, Steeltech Industries.
•

Jan 2016-Nov 2017

: PwC senior associate.
•

2014-2015

: London School of Economics (Master of Science Organisational and Social Psychology)
Another example cited in an interview with NextInsight by Zhi Kai: Mass Engineered Timber (MET), which are engineered wood products with improved structural integrity.

MET was a new offering of Tiong Seng which Zhi Kai was in charge of developing when he joined Tiong Seng Group in 2018 as Commercial Manager in wholly-owned subsidiary, Steeltech Industries.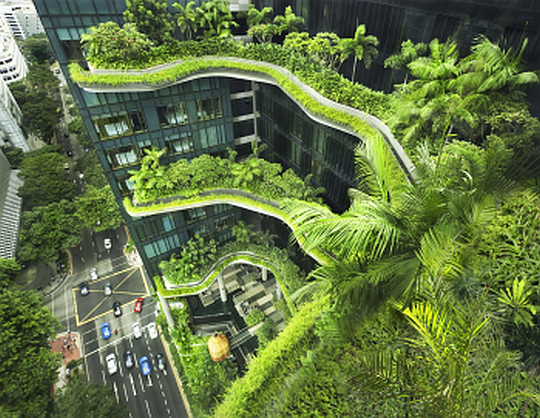 "It so happened that when I was in PwC, right outside of my office was the ParkRoyal hotel on Pickering Street (photo). It was like a daily reminder to me that whatever Tiong Seng was doing, it was highly visible, something to be proud of and had genuine value to the community."
-- Pek Zhi Kai, on the hotel that Tiong Seng built.
He had left PwC, as a senior associate, after two years there, and spoken with his father, Mr Pek Lian Guan, the then-CEO of Tiong Seng Group, about crossing over to Tiong Seng.


One of the ground rules, Zhi Kai volunteered was: "I'm not indispensable. If I don't perform, I have to be let go."

He was tasked to launch the MET business, tapping on the experience of a British expat who was leaving Tiong Seng but was available for consults.

Subsequently, in August 2018, Zhi Kai led a team to win a tender for a slice of the Nanyang Technological University's tender to construct its new Nanyang Business School.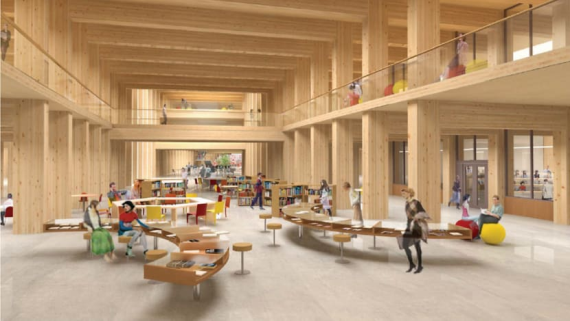 Artist's impression: Toyo Ito & Associates, Architects

The MET contract amounted to S$20 million, and was the world's largest timber project by volume. In this Steeltech's maiden MET project, the timber was sourced from Austria's renewable forests.


• Institutional leadership, not solo act
Tiong Seng Holdings (TSH) has built up a core team of senior management staff who have been working with Tiong Seng for many years,
including

i) Mr Colin Tan, Deputy Managing Director, Tiong Seng Contractors; ii) Ms Pauline Tan, Chief Risk Officer, TSH & Head of Legal & Contracts, TSC; iii) Mr Ken Choo, Chief Financial Officer, TSH; iv) Mr Pek Zhi Kai, General Manager (Singapore), TSCDI; v) Mr Isaac Ong, General Manager (China), TSCDI.



Stock price

14.8 c

52-week range

11.5 – 17.5 cts

Market cap

S$65 m

PE

--

Dividend yield

1.7%

1-year return

2%

Shares outstanding

441.4 m

Price/book

0.27

Source: Yahoo!
This management team is led by Mr Pay Sim Tee who was appointed as the Group's CEO on 1 August 2020. Mr Pay had amassed more than 40 years of experience with the Group.
The Group's corporate governance has been strengthened with the addition of Non-Executive Directors Dr John Keung (Former CEO of Building and Construction Authority), Mr Lam Siew Wah (Former Deputy CEO of BCA) and Mr Eddie Wong (Former ID of City Developments) who are industry experts within the built environment space.
These appointments and strategic initiatives to institutionalise the Company's leadership were formally presented during the Company's Corporate Strategy Update (announced on 10 December 2019) in conjunction with the Group's 60th anniversary celebration.
The Group recently appointed Dr Teo Ho Pin as an Independent Director of TSH.
Over his illustrious career, Dr Teo has built up a strong pubc service leadership track record and served directorships and C-level positions at various public and private sector companies.