Granted, few of us are up to speed with new and esoteric technology.
ISDN stock

63.5 c

52-week range

20 – 82 c

PE (ttm)

15

Market cap

S$276 m

Shares outstanding

435.3 m

Dividend
yield

1.27%

One-year return

182%

Source: Yahoo!
But it can be interesting. One just showed up in an 18 June 2021 press release -- super wi-fi.

The press release came from Singapore-listed ISDN Holdings, whose core business is providing automation solutions to industries.
ISDN announced it is partnering Whizpace, a super wi-fi solutions provider spun off from
Singapore's national research organisation, Agency for Science, Technology and Research (A*STAR).

Let's get familiar with what super wi-fi is.


1. Super wi-fi, also known as TV White Space (TVWS), are wireless spectrums in the TV bands that are not fully utilised by licensed services such as TV broadcasts and are made available to other users on a secondary basis.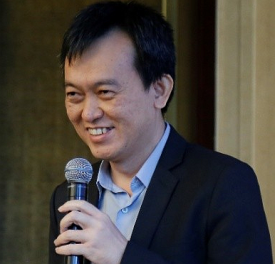 Dr Oh Ser Wah, CEO of Whizpace.2. There is endless demand for wireless spectrums but limited supply of it which leads to a spectrum crunch.

3. Meet Whizpace: It says its super wi-fi solutions can reach long distances of up to 10km and penetrate through obstacles. "These distinct features make previously challenging applications finally possible."

Whizpace's connectivity products are the result of over 10 years of patented R&D.

4. Whizpace's addressable market: "We aim to connect an estimated 3 billion people that are currently unconnected while also addressing the potential opportunities in the Internet-of-Things (IoT) and smart city markets."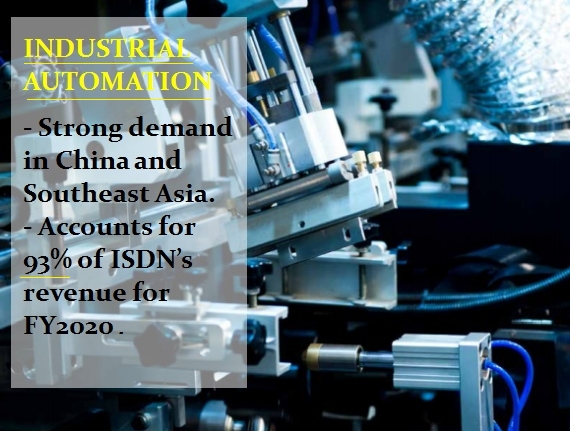 ISDN Holdings, in its press release, announced a global strategic partnership with Whizpace.

The partnership extends the reach of ISDN's leading Industrial Automation solutions into exciting frontiers of automation where intelligent devices are connected over wide spaces such as farms, oil fields, ships, forests and mines.


"Today, the frontiers of Industry 4.0 extend well outside the walls of the factory or office. Industry 4.0 must deliver intelligence and connectivity to every corner of the enterprise, including the fields, mines, transport pipelines and other wide-area spaces where many of the world's biggest industries operate.

"Whizpace's patented TV band connectivity fills an important gap in ISDN's portfolio of industrial connectivity technologies. By providing reliable, low-energy connectivity in the 2km to 10km+ range, Whizpace allows ISDN to deliver important automation solutions to farming, transportation, utilities, pipelines, and other wide-area industrial operations."
--

ISDN President & MD Teo Cher Koon

Whizpace technology delivers industrial-grade networking in the TV radio band, providing significant advantages for wide-area automation connectivity including:


• Low cost and low energy deployment

• Large effective range from 2km to 10km+, reducing installation cost and complexity

• Strong TV-band network penetration through buildings and terrain features

• Resilience to wide range of weather conditions

• Flexible and scalable mesh or point-to-point configuration

• Minimal radio frequency band licensing restrictions

Whizpace CEO Dr. Oh Ser Wah: "ISDN is deeply complementary to Whizpace. They bring not just 30 years of deep solutions experience with industrial automation, but also a formidable customer base of over 10,000 enterprises throughout Asia, along with a powerful sales force and access to hundreds of automation technology vendors and components."