Excerpts from CGS-CIMB report

Analyst: William Tng, CFA
■ We held a non-deal roadshow (NDR) with ISDN Holdings on 18 Sept 2020.


ISDN

Share price:
36 c

Target:
50.1 c
■ Questions centred on its core Industrial Automation (IA), disinfectant, and the renewable energy businesses.

■ Reiterate Add with TP of S$0.501. We believe ISDN is on track for yoy netprofit growth in FY20F.
Industrial automation solutions will remain core biz
Management commented that ISDN will remain focused on its core IA business. This business segment has now evolved to become a complete solution provider capable of meeting customers' hardware and software requirements.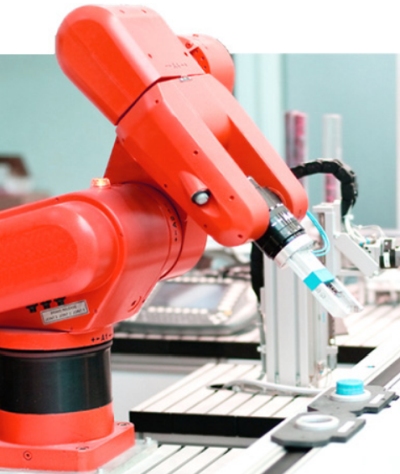 Management noted opportunities in China for semiconductor-related production as the country accelerates efforts to build up its own semiconductor supply chain, and also in Vietnam as companies relocate production there given the US tariffs on China-made products. The group is also capable of offering complete Industrial 4.0 solutions to manufacturers.

ISDN reported a1H20 net profit margin of 7.7% and management hopes that in the coming years, this can improve to 10.0% as the group offers better solutions and increase the software content (higher margin) offered in such solutions.

Disinfectant business has potential
ISDN has a 51% stake in a joint venture with a German company, ERST GmbH (Unlisted) which specialises in disinfectant products.

ISDN recently completed a 3-day trial with public bus transportation company SMRT (Unlisted) to deploy ERSTOTIZER, a functional surface coating that acts as a durable protective shield against resistant germs and the coronavirus on 130 public buses in Singapore.

ERSTOTIZER is a water-based, inodorous, colourless, and scratch-resistant disinfectant which makes it environmentally friendly and safe for use in public spaces.

In an effort to increase the awareness of this product, the joint venture has also made it available for purchase online by consumers.

Renewable energy will face delays
Management previously cited the risk of delays in the commissioning of its mini-hydropower plants due to Covid-19 in Indonesia.

On 14 Sep 2020, Indonesia announced a second partial lock-down to combat rising Covid-19 cases.

This will delay the commencement of ISDN's mini-hydro power plants in Indonesia to 1Q21-1H21F, in our view.




Our valuation basis remains at CY21FP/E of 10x (c.58% discount to its global peers).

Potential re-rating catalysts for the stock could come from stronger-than-expected sales orders for its mainstay IA, and profit contribution from its hydropower segment.

Downside risks are order delays, cost overruns in its hydropower business, and a prolonged Covid-19 outbreak.Reiterate our Add rating and target price of S$0.501.

Full report here.