Uni-Asia Group has cut its exposure to the Covid-19 impacted hotel industry in Japan.

The move is expected to be positive on the Group's net

tangible assets value per share and earnings per share.



On 26 June 2020,

wholly-owned subsidiary Uni Asia Holdings (UA Holdings)

disposed 49.5% of the shares of Uni-Asia Hotels (UA Hotels) to
GK VHM Holdings.

The latter is wholly-owned by certain employees of the Group, none of whom are Directors or controlling shareholders of the Company.
The consideration is a nominal JYP14,850 (or US$138).
Following the partial disposal, the Group's interest in UA Hotels has decreased to 49.5% from

99.0%.

UA Hotels is the holding company of Vista Hotels Management Co., Ltd which is in turn the Group's hotel operating company in Japan operating business hotels under the "Hotel Vista" brand name.

Rationale for the partial disposal.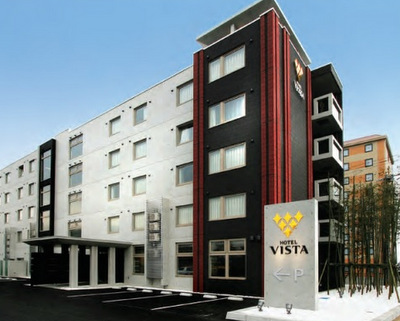 (a) Assuming that the Partial Disposal had been completed on 31 Dec 2019, the consolidated net tangible assets value per share of Uni-Asia Group would have increased from US$1.60 to US$1.68; and
(b) Assuming that the Partial Disposal had been completed on 1 Jan 2019, the consolidated earnings per share of

Uni-Asia Group

would have increased from US$0.076 to US$0.156.
The COVID-19 outbreak had resulted in disruptions to Japan's tourism industry, with the Tokyo Olympics being postponed and inbound visitors to Japan being reduced due to border controls and travel restrictions.

For FY 2019, the book value of UA Hotels was negative US$3.3 million and and net tangible asset value was negative US$6.1 million as at 31 December 2019.

Based on a desktop valuation dated 24 June 2020 conducted by an independent professional firm commissioned by the Group, the equity value of UA Hotels is negative, with a maximum equity value of negative JPY462 million (or negative US$4.3 million).

In addition, UA Hotels recorded a net loss of US$2.2 million for FY 2019.

"The Partial Disposal will allow the Company to reduce its exposure to the Japan business hotels sector and at the same time allows the Company to benefit from any potential future recovery in the sector through its remaining interest in UA Hotels."


Gain on Partial Disposal.
The Group's cost of investment in UA Hotels was approximately US$3.9 million as at 31 December 2019.
Following the Partial Disposal, UA Hotels has ceased to be a subsidiary of the Company and accordingly has been deconsolidated as a consolidated entity of the Group.
For illustrative purposes, assuming the Partial Disposal had been completed on 31 Dece 2019, the gain on the Partial Disposal (after taking into account a gain on deconsolidation of UA Hotels) would amount to US$6.1 million.