The businesses of Marco Polo Marine, Pacific Radiance and ASL Marine, etc, went down with the oil price crash of 2014, and are still trying to recover ground.

Their Singapore-listed peer, Nam Cheong Ltd,

one of Malaysia's largest Offshore Support Vessel providers,

has made a stronger comeback.

The chart shows its strong gross profits in 2Q and 3Q of this year (RM25 million and RM29 million, respectively).

They came entirely from its expanded fleet of vessels which are chartered out to the oil & gas industry in Malaysia.

The fleet, which enjoyed a high 76% utilisation rate in 3Q2019, comprised 27 vessels in 3Q2018 and 34 vessels in 3Q2019.



The gross profit margins were decent at 33% and 32% in 2Q and 3Q this year, respectively.



(Two more vessels will be completed by Nam Cheong's own shipyard in Miri, Sarawak and will join the fleet in 1H2020).



Charter rates were bouyant in 2019, and the outlook is positive going by industry developments, said Leong Seng Keat, CEO of Nam Cheong, at a 3Q19 results briefing.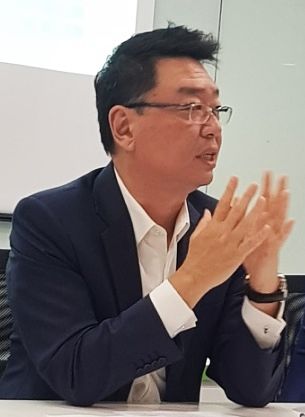 "Driven by Malaysia's robust upstream oil activities, our vessel chartering business has experienced impressive growth momentum over the last few quarters, buoying our overall revenue and profitability. We are well positioned by our expanded fleet size and upgraded capabilities to ride on the positive market wave."

-- CEO Leong Seng Keat.
NextInsight file photo
• 28 rigs are in production versus 18 last year, so offshore support vessels are in demand;

• Increase in Hook-up & Commissioning and Maintenance, Construction & Modification segments.

• Tightening of supply of vessels.

A slump in building of new OSVs has caused available supply to decline as existing vessels age and are scrapped.

Nam Cheong in the past four years continued to take delivery of new vessels from its own shipyard.

That's why it has a fleet with an average age of 2.9 years versus 8 years for the industry.

Nam Cheong's fleet of 24 comprises platform supply vessels, anchor handling tug supply vessels, and work boats/barges -- plus higher specifications.

(It has another 10 vessels, which are the smaller and much older -- 9 safety standby vessels and 1 landing craft).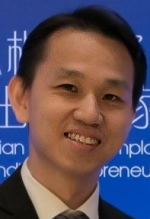 Financial controller Chong Chung Fen The supply of vessels will tighten further over the next two years because banks have shown little willingness to finance shipbuilding.

Reason: Vessel building costs are as high as they have ever been.

Labour costs have stayed buoyant, and engines and other hardware are going for the similar, if not higher, price levels.

Meanwhile, charter rates are still low at some 60% below the peak 2014 rates.


Nam Cheong stock price

0.7 c

52-week range

0.5 c –
1.2 c

Market cap

S$50 m

PE (ttm)

1.2x

Dividend yield

--

Year-to-date
return

-30%

Shares outstanding

7.14 b

Source: Yahoo!
Nam Cheong's P&L statements have a number of one-offs, especially in FY2018, arising from debt restructuring.

It's thus not very useful to figure out y-o-y business performance by comparing financial metrics in FY2018 with FY2019.

In FY2019, there is one key one-off item: "Other income" in 3Q19 due to a waiver of RM56.5 million of debts

by trade creditors.



That boosted pre-tax profit in 3Q2019 to RM64.7 million. Net profit was RM61.9 million.

The buoyant business has led to a jump in trade and other receivables: from RM86.7 million as at end-Dec 2018 to RM171.9 million as at end-Sept 2019.

Collection risk is minimal given that Nam Cheong's customers are Tier-1 oil players including Petronas and ExxonMobil. Bills are paid typically within a 60-90 day period.


See 3Q19 results press release here.