CGS-CIMB analyst: Ervin Seow

Valuation has seen better days
UAG is presently trading at an FY18 P/BV of 0.3x. This followed a declining trend in its P/BV since 2010 due to the weakness in its shipping portfolio.

While UAG's revenue has been steadily improving over FY14-18, its net profit has been hampered by consistent impairments for its vessels.

Following further impairments in 2018, it has reduced the number of its joint-investment containership investments from three to nil.

UAG is thus not exposed to valuation risk from containership investments going forward and the company states that downward valuation risks to its other ship investments are also low due to several years of revaluation provisions.

As of 2Q19, maritime investments comprised 59% of UAG's total assets excluding right-of-use assets arising due to lease accounting.

UAG is guiding for dividend payout ratios of 35-40% in FY19-20F
For FY18, UAG paid out total DPS of 7.00 Scts, comprising a final DPS of 6.25Scts and a special DPS of 0.75 Scts.

The special dividend was attributed to the gain from its second Hong Kong property project received in 2018.

For 1H19,UAG declared an interim DPS of 2.0 Scts. Going forward, UAG guides for dividend payout ratio of 35-40% of its net profit after tax (excluding non-recurring, one-off and exceptional items) for FY19-20F.

The company also stated that it intends to pay out dividends on a semi-annual basis from 2Q19 onwards.
(NextInsight note: The 7-c dividend cited was based on a share capital before a 1-for-2 bonus issue that was completed on 7 Jun 2019)
Our 3-minute video of the trip:





Phillip Securities analyst: Edmund Xue

Site Visit Highlights
1. Hotel Vista Management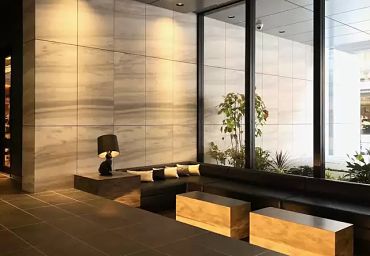 Hotel Vista Premio Tokyo Akasaka.
Photo: Company• Uni-Asia's hotel business is aided by the surge in tourism due to the Rugby World Cup in 2019 and the Olympic Games in 2020. The Japanese government placed targets for tourist arrivals at 40M by 2020, as compared to 31M in 2018.

• Uni-Asia plans to ride on the influx of tourism by expanding its hotel presence in Japan. 5 new hotels are to be opened in 2019/2020 under the brands of Hotel Vista and Hotel Vista Premio, which brings to a total number of 3400 rooms with 20 properties under management (2515 rooms with 15 properties currently). Occupancy is expected to increase from 82-83% to 85% with hotel room rates expected to double during the Olympics.

• Management expects a gradual upward trend in tourist arrivals over the long-run notwithstanding the demand surge from Rugby World Cup and Olympics games. The official target for tourist arrivals in 2030 is 60M. By end 2020, Uni-Asia hotels would have coverage of all four main islands in Japan (Hokkaido, Honshu, Shikoku and Kyushu).

• The Group leases a hotel from the hotel owner and pays lease expense, which is either fixed, variable or a combination of the two. The average leasing period is 15 years, during which it earns income for operating the hotel.

For Phillip Securities' report, click here.