Excerpts from CGS-CIMB report

Analyst: William Tng, CFA
More could be done to unlock value

■ We hosted a lunch NDR for ISDN on 28 Jun 2019 that was attended by seven institutional clients.


ISDN

Share price:
23.5 c

Target:
32 c
■ The session focused on understanding ISDN's business model.

■ We have an Add call on ISDN, with a TP of S$0.32.

Core business is motion control solutions
● ISDN's core business is motion control solutions.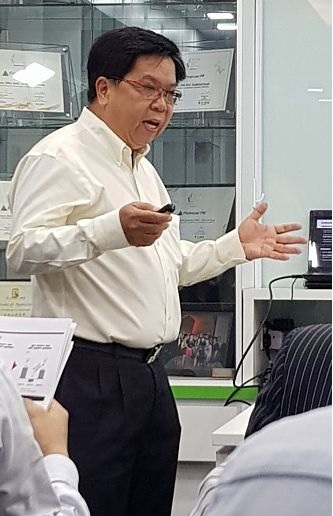 Teo Cher Koon, President and MD of ISDN. NextInsight file photoThe company adds value by offering solutions that incorporate its principals' motors to customers, rather than selling them the motors on a standalone basis.

The company does not compete in the mass market, price-competitive motor space.

● ISDN has a strong partnership with Maxon Motor AG (unlisted). In Dec 2018, ISDN expanded this partnership with a joint venture company to market Maxon's products in Southeast Asia.

● Headquartered in Switzerland, Maxon supplies high-precision drive systems to more than 55 countries. ISDN's other key motor principal is Yasakawa Electric Corporation (6506 JP, Not Rated).

Software offers opportunities

● Given that ISDN has more than 30 years' experience in serving over 10,000 customers' motion control requirements, we opine that ISDN could improve its profit margins and provide Industrial 4.0 solutions by offering a master software solution that would enable its customers to monitor their machinery remotely.

● We read its 8 May 2019 announcement on the incorporation of a wholly-owned subsidiary, ISDN Software Business Pte Ltd, as corroboration of our view.


No earnings drag from renewable energy business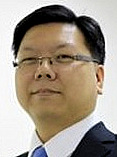 "Given the funding requirements, we think ISDN's options for this business are: a) spinoff of the renewable energy business, or b) achieving a trade sale for this business."

-- William Tng, CFA (photo),
CGS-CIMB analyst
● The renewable energy business (hydropower plants in Indonesia) contributed S$1.9m to 1Q19 revenue.

● As at end Mar-2019, ISDN's hydropower business is recognised on the balance sheet as service concession receivables amounting to S$31.9m.

● ISDN's three mini-hydropower plants (phase 1) have a combined capacity of 24.2 megawatts of power and are scheduled to start commercial operations this year and next.

The group plans to develop a further 60 megawatts of capacity once phase 1 is completed.


US-China Trade war is a concern

● The ongoing US-China trade war is a concern to the company due to its impact on global economic growth and influence on corporate spending.

● We forecast ISDN to report 2Q19 net profit of S$4.3m (+2.3% qoq, -10.4% yoy). ISDN is scheduled to report its 2Q19 results on 7 Aug 2019.

● We have an Add rating on ISDN, with a TP of S$0.32. Potential catalysts include the streamlining of its organisation structure and earnings contribution from the hydropower business.

Risks are prolonged US-China trade war and operational missteps in its hydropower pants.

Full report here.