Excerpts from latest articles on the lithium sector. Shared by Teo Luan Boo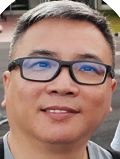 I am an investor focused on the Electric Vehicle theme with a special interest in lithium, which is one of the key battery material minerals. As a shareholder of Alliance Mineral Assets, I constantly keep myself up-to-date on all things happening in the lithium sector. Through these excerpts (which I hope to share regularly), I hope more investors can keep up with developments in this exciting and fast-evolving space.


Australian Spodumene Concentrate Qualities (ie. Factors that Matters)
Lithium Content – "the high concentrate lithium grade requirement results in reduction in overall lithium recovery and product yield"

Impurities – "the lower the impurities the better the spodumene quality. The impurities not only dilute the product but also create problems in the lithium salt converter."

Particle Size Distribution – "The particle size is a major issue in the converter as the two types of particles behaviours differently in the phase conversion calciner kiln, mainly impacting on the throughput due to the differences in heat transfer. Some flotation reagent may cause operating difficulties in the converter."


Moisture Content – "The moisture increases fuel consumption and also increases the difficulty in solids handling in a converter. The moisture also increases the transportation cost." Read more...
Lithium 2019: Dazed & Confused
Of course, those who want to believe the lithium chemical oversupply narrative take comfort in the fact that pricing for low quality brine material from Qinghai and Orocobre has dropped below $10K MT but this is a small part of the market and most of this material cannot be used even in low end batteries without additional processing.

Yes, the pricing of three of "Big 4" has fallen (ALB is the exception because they were supplying at below market pricing based on their curious "strategy") but not because of massive oversupply.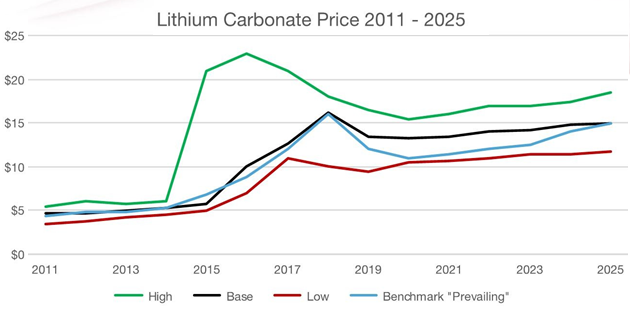 Continued lack of investment will prevent a sustained oversupply of battery quality lithium chemicals between now and 2025. The current excess supply of spodumene concentrate does not equal an oversupply of lithium chemicals due to the current mismatch of conversion capacity in China (and, in time, Australia) able to process the increasing volume of spodumene aka lithium chemical precursor from WA mines.

Lithium is still a very immature industry in Australia where most people improperly classify it as "mining" rather than correctly thinking about hard rock lithium as a chemical business with a mining component.

By early in the next decade we will see annual demand increases for battery quality material in the 100K MT range growing to 200K MT by mid-decade. Read more...
Lithium Industry M&A Update
Despite flat/falling lithium prices, incumbent producers have recognized that future demand is real.

Ramping up production at existing assets to meet future demand is the logical strategy, however, especially in the case of brines, this is limited by pumping permits, freshwater accessibility, pond construction/evaporation times and permitting. On the hard rock side, labor skills, permitting and resource grades/impurities are challenges.

All the above sets the scene for M&A activity as incumbents recognize these challenges but seek to maintain market share in the future. The common theme amongst all the deals executed is scale and grades. Buyers want long-life assets to have time to overcome inevitable difficulties and perfect the processing of chemicals from the acquired/partnered projects. Investors that have focused their attention on projects with the potential to become large scale low-cost producers and/or strategic assets in potentially major EV markets have seen excellent returns, even in a challenging market. This trend is likely to continue in the future. Smaller projects that don't meet the above description will continue to struggle. Read more...
Opinion: China, not Tesla, is driving the electric-car revolution
The electric vehicle revolution is coming, but it won't be driven by the U.S. Instead, China will be at the forefront.

My research on EVs, dating back a decade, convinces me that this global transformation in mobility, from petroleum-fueled vehicles to electric ones, will come sooner than later. Read more...
Evolving battery technology will alter demand for raw materials
Fortunately thanks to advances in NMC technology, increasing range and reducing reliance on cobalt go hand in hand for battery makers. The dependence of the global cobalt supply on the Democratic Republic of Congo, has encouraged battery makers to look into alternative technologies that limit their exposure to the metal.

Higher nickel, lower cobalt batteries such as the NMC 811 are widely considered the future, using three times less cobalt than the existing NMC 111. Despite expectations that the cobalt quantity per battery will fall, overall cobalt demand (from passenger vehicles) is expected grow.

Earlier cathode technologies used lithium carbonate, but for NMCs with over 60% nickel content, lithium hydroxide is proving essential. Synthesizing higher-nickel content cathodes with lithium carbonate requires high temperatures, which damage the crystal structure of the cathode. With hydroxide, the synthesis can occur rapidly at lower temperatures, maintaining battery performance.

Nevertheless, in the longer term, as the market becomes more consumer-driven, increases in EV ranges look inevitable, and with them hydroxide demand growth: as one precursor producer put it, when making cathodes, "Hydroxide is always better". Read more...