Excerpts from articles on the lithium sector. Shared by Teo Luan Boo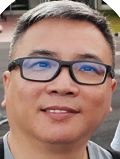 I am an investor focused on the Electric Vehicle theme with a special interest in lithium, which is one of the key battery material minerals. As a shareholder of Alliance Mineral Assets, I constantly keep myself up-to-date on all things happening in the lithium sector. Through these excerpts (which I hope to share regularly), I hope more investors can keep up with developments in this exciting and fast-evolving space.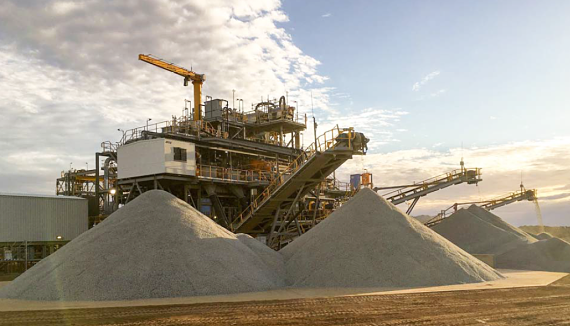 Bald Hill mine of Alliance Mineral Assets: Produces lithium and tantalum. Photo: Company

♦ The lithium industry needs a $17b injection to meet 2025 demand – here come the deals
US lithium expert Joe Lowry told delegates at the Latin America Downunder mining conference in Perth that the 'Big Four' global lithium producers – SQM, Albemarle, Jiangxi Ganfeng Lithium and Tianqi – could not alone meet 2025 lithium demand.

"Overall, the industry faces a lack of financing and needs to inject more than US$12 billion within five years to have a chance of meeting demand," he said.

"This requirement is exacerbated further by known and emerging failures in lithium start-ups which have demonstrated a lack of necessary skillsets – high profile failures that have discouraged sector investment.

"There will not be any significant lithium chemical oversupply anytime soon. While there have been many optimistic supply forecasts, recent results speak for themselves." Read more...


♦
BHP, Rio Give Their Blessing To Battery Metals
It was all about the major miners declaring they were part of the electric vehicle and renewable energy storage revolution.

Content in the past to say that their copper interests gave them all the exposure they needed, there was a distinct change of attitude.

Jacques said Rio was "looking at options to grow our positions in materials relating to battery technology" as the world shifts to a low-carbon future. Read more...


♦

Volvo taps Asia's LG Chem, CATL for long-term battery supplies
Swedish carmaker Volvo said on Wednesday it had signed long-term battery supply deals with Asian firms LG Chem and Contemporary Amperex Technology Co Ltd (CATL), as it pushes its EV target of 50 percent of sales by 2025.

The agreements follow a series of pacts between Asia-based battery companies and global carmakers, who are planning a $300 billion surge in spending on electric vehicle (EV) technology over the decade.

Volvo Cars is investing about 5% of its annual revenue - a little more than $1 billion a year - on electric and driverless cars.

Long-term battery supply arrangements are much-valued by carmakers and investors, as they help to clear supply bottlenecks at a time of soaring demand and hold out the promise of cheaper batteries over time. Read more...


Ola Källenius, who steps into the position of Daimler CEO from May 22, has laid out his Ambition2039 environmental plan for the automaker.

According to Källenius, the company sees the "Paris Agreement [on climate change] is more than an obligation – it's our conviction".

In addition to reducing tailpipe emissions, the automaker says it will make all of its European factories carbon neutral by 2022. Read more...


♦

5 Factors Defining the "New Normal" in the Lithium Space
Speaking about how prices have performed in the past few years, Miller said the space saw a ramp up in prices starting in 2015, with the key factor impacting the market being that supply wasn't able to react fast enough to what the industry was requiring at that point.

Starting at the end of 2017 and throughout last year, the space started to see a bit of response from the supply side and a new generation of mines coming to production. That resulted in a price correction both for lithium carbonate as well as hydroxide.

"We are now in a period where there is a 'new normal' in the market," Miller explained.

Read more... to learn the five supply and demand factors that are defining this "new normal" that every battery metals-focused investor should pay attention to in the coming years.