To Andy Luong, the new controlling shareholder of JEP Holdings, the company's new HQ at Seletar Aerospace Park is a white elephant, according to a report in The Edge Singapore.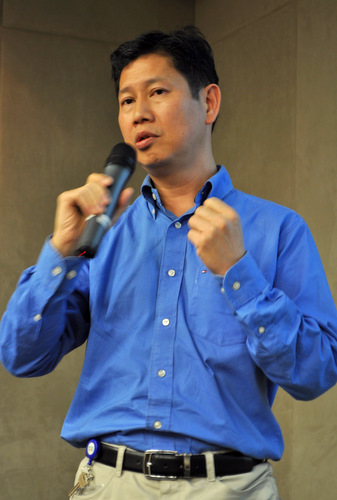 Andy Luong, chairman and CEO of UMS Holdings -- and acting CEO of JEP Holdings. NextInsight file photo.The 16-22 July edition of the weekly quotes Luong saying Singapore is not a cost-competitive location for JEP. He wants to relocate the operations to Penang.

"(In) the last six months, (we have been trying) to understand the root cause of why the company isn't making money. We are basically (attempting) to rightsize the management and operations."

In FY2017, JEP earned $825,000 in net profit on $86.1 million of revenue.

Luong is the chairman and CEO of UMS Holdings, which acquired a 29.5% stake in JEP in January this year from insiders for $28.2 million cash.


Stock price

20.5c

52-week range

10 - 38.4 c

PE (ttm)

103X

Market cap

S$78.7 m

Shares outstanding

383.7 m

Dividend
yield (ttm)

--

1-yr return

83%

Source: Yahoo!
With four out of the five directors in the previous board having quit or retired, Luong finds the way is cleared for him to make sweeping changes.

This includes building a factory within 18 months in Penang, which will house the operations of JEP.

He also plans to sign up a strategic partner for JEP, akin to how Applied Materials relates to UMS.