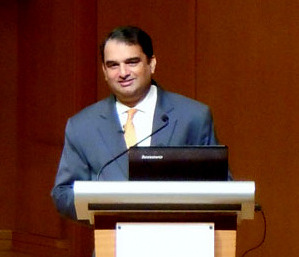 PK Basu, chief strategist, REAL-economics.comPhotos by Joel Ng & Kelvin Ong / NRA Capital

THERE WAS A strong turnout of 400-500 investors at a seminar organised by NRA Capital over the weekend at the Singapore Conference Hall.

PK Basu, chief strategist of an independent economics consulting firm, REAL-economics.com, spoke on global economics.
Senior management from 3 Singapore-listed companies subsequently presented:

> Dr Prem Nair, chief corporate officer of Raffles Medical,

> Wong Teek Son, executive chairman of Riverstone Holdings, and Lim Sing Poew, CFO of Riverstone Holdings, and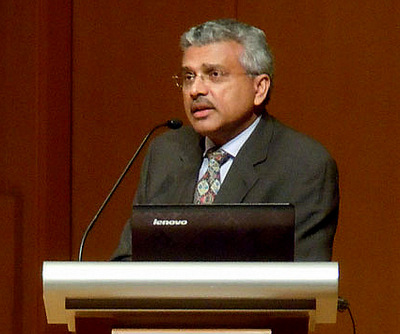 Dr Prem Kumar Nair, chief corporate officer, Raffles Medical.> Koh How Thim, executive director of JEP Holdings.

We recently had articles on Riverstone and JEP, as follows:

RIVERSTONE: Ramping Up Production Capacity Massively In Taiping

JEP HOLDINGS: Flying Higher On Orders From Aerospace And Oil & Gas Clients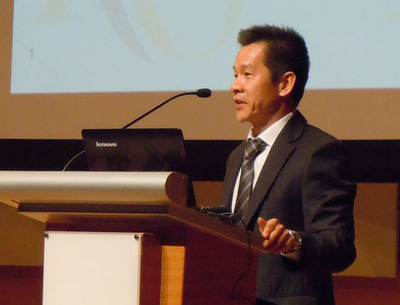 Wong Teek Son, executive chairman, Riverstone HoldingsThe highlight of the day was NRA Capital executive chairman Kevin Scully giving his half-hour take on a range of drivers for equities, especially the Singapore stock market.

Click on the image at the bottom of this page for NextInsight's audio recording of his presentation.

Kevin's thesis is that a bear market for emerging markets is about to take shape -- but the US market is poised to strengthen.

"We have been in a bull market since March 2009, and it looks like a tired old emerging market bull with 6 to 9 months left," he said.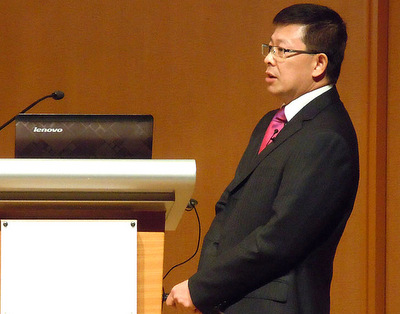 Lim Sing Poew, CFO, Riverstone HoldingsThe bear will emerge with rising interest rates and the end of Quantitative Easing 3.

Then, 10-year US Treasury yields will rise -- when they reach 4-5% (compared to 2.64% recently), the fair price-earnings ratio for equities is about 13 times.

Sector-wise, Kevin said that semi-con equipment is seeing a recovery in H2-2013, which will benefit players such as AEM and Asti.

He is underweight on Singapore banks and property developers.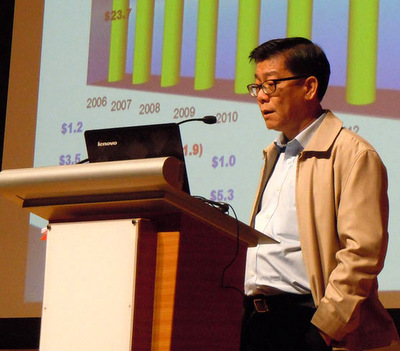 Koh How Thim, executive director, JEP HoldingsAs for the defensive healthcare sector, "you are likely to find undervalued healthcare companies when you shift your focus to the smaller companies."

Singapore telcos are also a good defensive sector to be in but wait for a 10% correction in stock prices to find value.
Singapore REITs – expect more correction but a buying opportunity awaits.
Overweight the oil and gas sector -- rig builders and OSVs charters are favoured.


Kevin Scully, executive chairman of NRA Capital.Kevin's Powerpoint materials can be viewed at the NRA website.

You may wish to retrieve the Powerpoint slides and click on the audio recording below to follow his presentation in an optimal way. Enjoy!