Excerpts from analyst's report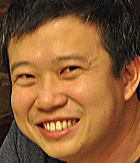 NRA Capital analyst: Jacky Lee (left)

After a roller coaster ride…
· Re-initiate coverage.After a roller coaster ride for ISDN's share price between 2013 and 2014, we re-initiate coverage now with a fair value of S$0.29 and Overweight rating.

· Our S$0.29 fair value is based on a conservative valuationof 1.2x FY15 P/NTA or about 10x FY16 PER, which we think is justifiable, given its strong track record of profitability from its core engineering business. Further, the group expects its mini hydropower business to start contributing by second half of 2016. We have not yet factored this in our earnings estimates. However, we view this a potential catalyst for the group, if it is able to execute well its hydropower business.

· Strong alliances and strategic partnerships. The group has built a good track record with its alliances and strategic partners in Europe, Asia and Australia over the years. ISDN is poised to combine and benefit from the best-in-class technology and business systems these collaborations have to offer.


Teo Cher Koon, President and MD, ISDN Holdings.
NextInsight photo.Additionally, management seeks to accelerate its growth momentum by complementing organic growth with acquisitions and joint ventures, mainly focusing on the Energy related sector.

· Equipment spending remains robust. After strong growth of 12.9% in 2014, worldwide semiconductor capital spending is projected to only grow 0.8% in 2015, according to Gartner, Inc. However, equipment spending will increase 5.6% in 2015, down from the 11.3% forecast in 3Q2014, as the largest spenders adopt conservative investment strategies. Equipment spending outperformed capital spending in 2014 and will continue to do so in 2015.

· Robotics industry on the rise. Given the global labour cost keeps increasing, technology improvement will help reduce the cost of electrical engineering. We believe the robotics industry is set to rise in the near future. We view the increased demand of motion control components for use in robotics would benefit ISDN.

· Energy division set for long term plan. ISDN has established a wholly-owned subsidiary, Aenergy Holdings Company Limited, to spearhead investments into hydropower projects in 2013, with a particular focus on Indonesia.

ISDN has put in place partnerships and alliances with reputable industry partners to develop such hydropower projects, one of which is China Huadian, one of China's top 5 state-owned energy infrastructure builders. The group has targeted to develop a series of hydropower projects with total installed capacity of 100 megawatt by 2014 with a view of doubling this in three to five years.

Full report here.