Sapphire's substantial shareholders increase stake in Sapphire at $0.265 (19 Sep 2016)


| | | | | |
| --- | --- | --- | --- | --- |
| Shareholder | No. of shares acquired | Price | New shareholding | % stake in Sapphire |
| Best Feast | 36.17m | S$0.265 | 91.17m | 27.98 |
| Ou Rui | 33.59m | S$0.265 | 56.52m | 17.35 |

Sapphire announced that Best Feast Limited ("Best Feast") and Ou Rui Group Limited ("Ou Rui") have acquired additional Sapphire shares as a sign of their confidence in the Company. Details are as follows:

1. Best Feast, a company incorporated in the British Virgin Islands and beneficially owned by 34 individuals, was the owner of Ranken Infrastructure Limited ("Ranken"). Sapphire previously acquired Ranken from Best Feast with part of its acquisition consideration funded by the issuance of 165m new ordinary shares at the issue price of S$0.10 per Consideration Share. (Post share consolidation of 1 share for every 3 shares, Best Feast has 55m shares at the issue price of $0.30).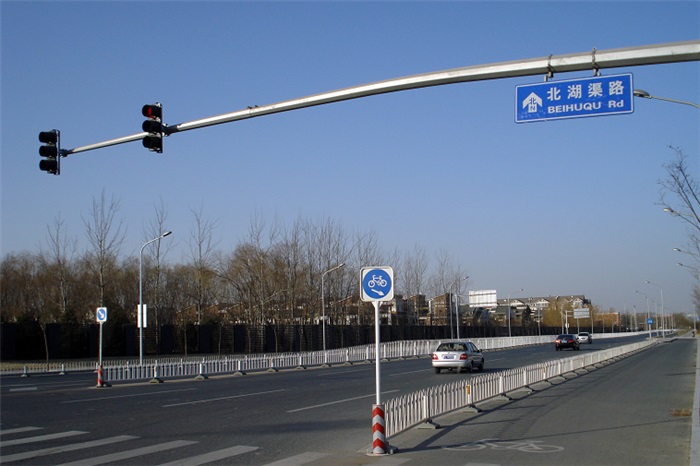 Sapphire's subsidiary, Ranken Infrastructure, is the only private land transportation EPC solutions provider in China with AAA-certification for the design, construction and project consultation of rail infrastructure. Above: Ranken's urban truck road project in Beijing's urban district, constructed above underground pipelines for sewage, tap water and other facilities. Photo: CompanyOn 9 September 2016, Best Feast acquired an additional 36.17m Shares from ACH Investments Pte Ltd at approximately S$0.265 per Share via an off-market transaction, bringing its total shareholding interests in the company from 55m shares to 91.17m shares, representing an increase from 16.88% to 27.98% of Sapphire's existing share capital comprising 325.80m shares.

2. Similarly, Ou Rui, a company incorporated in Hong Kong and wholly owned by Mr Li Xiaobo ("Mr Li"), had on 9 September 2016 acquired an additional 22.93m shares from ACH Investments Pte Ltd at approximately S$0.265 per share via an off-market transaction, bringing Mr Li's total interests in the Company from 33.59m shares to 56.52m shares. That represents an increase from 10.31% to 17.35% of the Company's existing share capital.

Mr Li is a veteran investor and philanthropist with many successful private equity investments. He was listed on the Top 400 Forbes China Rich List in 2014 and first invested in Sapphire shares on 22 January 2016. Please refer to announcement HERE dated 22 January 2016 for more details of Mr Li.

Both investors now have a cumulative stake of 45.33% in Sapphire.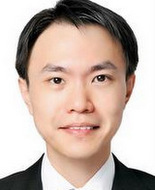 "It seems positive that Sapphire's substantial shareholders have raised their stake in Sapphire. Coupled with the potential bullish chart, the odds of an eventual bullish breakout above $0.305 with volume are higher."

-- Ernest Lim, CFA, CA (Singapore)
The above substantial shareholder changes are, in my view, a positive due to the following points:

a) Ranken is Sapphire's largest business segment and this will continue to be the main focus in the future. The significant increase in Sapphire's shares by Ranken's shareholders is a strong testament to their commitment in Sapphire. It is also a vote of confidence in their own (Ranken) business as the positive benefits in Ranken will be recognised in Sapphire and ultimately "flow through" to the Ranken shareholders.

b) ACH has reduced its stake to reflect its focus more on mining.

c) Mr Li, being a savvy investor (judging from his accolades), has increased his stake in Sapphire, even though his original stake at $0.291 is not profitable as of 9 Sep 2016.

Chart outlook

Based on Chart 1 below, Sapphire has been largely trading within the range of $0.240 - $0.305 since 25 Jan 2016. ADX has moved higher to around 22 as of 19 Sep 2016, indicative of a trend. All the exponential moving averages ("EMAs") are trending higher with golden crosses formed between 21D EMA and 50D, 100D and 200D EMA. 50D EMA is also on the verge of forming a golden cross with 100D EMA. Furthermore, despite the eight-month trading range between $0.240 - $0.305, OBV is at a one year high, signifying accumulation. RSI closed at 66 on 19 Sep 2016. Although RSI:70 is usually the level to indicate a stock is overbought, it is noteworthy that Sapphire's RSI has ever reached a high of 88 in the past two years before dropping.

In a nutshell, the chart has a bullish tinge. Barring unforeseen circumstances, odds are higher of an eventual bullish breakout above $0.305. It is noteworthy that a break above $0.305 / below $0.240 with volume expansion points to an eventual technical target of $0.370 / $0.175 respectively.

Near term supports: $0.285 / 0.275 / 0.270

Near term resistances: $0.295 / 0.305 / 0.315

Chart 1: Trading within an 8 month range $0.240 – $0.305 since Jan 2016


Source: Chartnexus chart as of 19 Sep 2016
Notwithstanding the above, it is noteworthy that chart observation may be less accurate for Sapphire, as it is less liquid.
Readers who wish to know more about Sapphire can refer to their informative website HERE. You can also refer to mywrite-ups on Sapphire below
1. Key takeaways from Sapphire's 2QFY16 results briefing (12 Aug 16) (click HERE);
2. Sapphire's order book hits a record high (15 Jul 2016) (click HERE);
3. Sapphire's chart strengthens (5 May 2016) (click HERE);
4. Sapphire – proxy to infrastructure growth (5 Feb 2016) (click HERE).
Disclaimer
Please refer to the disclaimer HERE