With reference to my market outlook write-up dated 23 Sep 2016 (see HERE), I am generally cautious on the overall market. The recent news on the European banking sector and the rise in volatility in the U.S. markets are some noteworthy factors to consider. I am increasingly cautious but remain optimistic on certain stocks which I have been following for some time.

Although I have reduced slightly from 55% invested to around 54% invested, I have taken profit on Oxley (small profit) and bought more into Sapphire the week of 26 - 30 Sep.

Basis of exiting Oxley

1. It has barely moved higher with the Morgan Stanley conference. Although it will be presenting at Credit Suisse on Mon, with the current weak markets, I decided to exit first.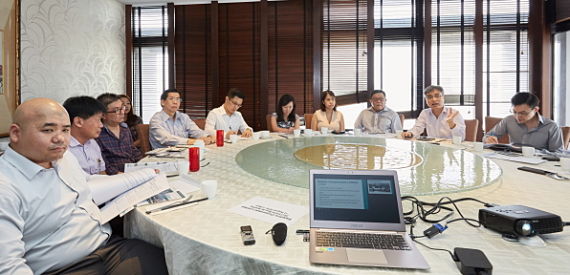 @ recent results briefing by Sapphire. Photo: Company2. As I do not have direct access to management, and am not extremely familiar with the company (my basis is more on chart and investor conference), I am less convinced about Oxley than Sapphire.

3. As I do not want to increase my overall equity exposure, I have reduced Oxley to buy more into Sapphire. Sapphire comprises a large part of my invested port. (I only have Sapphire and GSS Energy now). Sapphire and GSS are not contra plays. They are investments with 1-6 month horizon.

4. With 54% invested, i am ready to increase to even 150 - 200% invested if opportunities arise. Some of the opportunities which i am waiting for are as follows:

a) Prepare to buy stocks - which may overshoot on the downside

i) Innovalues --> Innovalues closed at $0.855. if Innovalues announces that the potential M&A deal is OFF, I am ready to accumulate on weakness;

ii) Sino Grandness --> Sino Grandness closed at $0.435. With reference to my write-up on "Sino Grandness on the verge of testing important supports" (see HERE) i.e.bearish, Sino Grandness announced on 30 Sep, Fri that it is proposing 1 rights share (issue price $0.310) for every 3 existing shares. I am not very clear on the exact details but I believe there is likely to be some selling pressure. Nevertheless, I view that this stock has trading potential on major sell offs. (i.e. I may buy if its extremely oversold)

B) Enter into opportunistic trades in blue chips on major sell-offs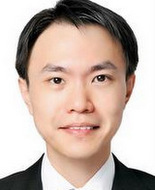 Ernest Lim, CFA, CA SingaporeDo note that the above points A & B may not happen but it's fine. What is important is that the trading / investing decisions should be in line with one's risk profile, views, portfolio considerations etc. As I always say, there are always opportunities in the market, even on our Singapore market. We just have to be patient, do our home work and be ready to act when opportunities come.