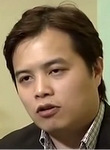 Excerpts from report by Terence Wong (left), head of research at RHB Research. Full report dated 17 March 2015 here.


It has been a couple of months since any change has been made to my Model Portfolio. I will be snapping up shares of two small cap companies with big potential today.

• One of them is IPS Securex (BUY, TP SGD0.63), a leading provider of integrated security solutions in Singapore and one of my small cap top picks for 2015.

As political instability grows around the region, ongoing disputes in certain countries and increasing national security concerns have led to governments in the region boosting their defence budgets, which puts IPS in an advantageous position. Its newly distributed product - PepperBall – is expected to be a game changer.

As pepper spray has the limitation of being a short-range weapon, we expect the PepperBall product – which has been trialed and tested by the US Government – to replace pepper spray and become the key enforcer in riots.

We estimate that a deal for IPS' PepperBall launchers could be valued at USD30m or more per country.

In addition, the constant supply of PepperBalls, which could be used for training, may add an estimated USD5m per year per country to IPS' recurring revenue stream. We expect PepperBall to significantly contribute to and lift group earnings, with the full impact expected from FY16 onwards. I will be buying 400,000 shares of IPS at SGD0.46 apiece.

• I think HK-based Valuetronics (BUY, TP SGD0.64), a manufacturer of both consumer and industrial electronic products, will also do well. Going forward, we expect its industrial and commercial electronics (ICE) segment with higher margins to continue to register strong growth.

With a high dividend yield of 8%, net cash representing over 50% of its market cap, and trading at less than 3x FY16 (Mar) ex-cash P/E, this stock is a clear bargain. I will be acquiring 400,000 shares of the contract manufacturer at SGD0.445 a share.

• Paring positions. To finance the new buys, I will be selling off my position in Nam Cheong (750,000 shares at SGD0.30). This counter saw a very good run till August last year, but was hit by the oil price slide. Operating performance look to continue to be strong this year, but sentiment will be dragged down by its Malaysia exposure. I will also be partially paring my position in CWT, selling off 100,000 shares at SGD1.525.