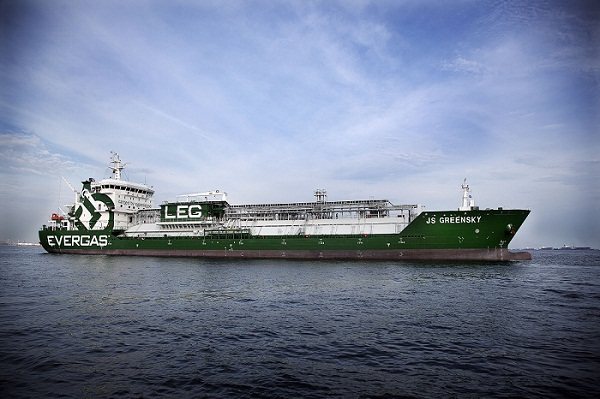 Yangzijiang has secured its first LNG carrier shipbuilding orders from a company related to EVERGAS, a world leader in transportation of petrochemical gases. Photo: EVERGAS
Excerpts from analyst's report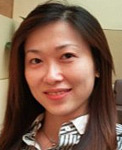 DBS Vickers analyst: Ho Pei Hwa (left)
» First orders for LNG carriers in the bag

» Major breakthrough that paves the way for Yangzijiang's foray into this market

» Proper measures in place to mitigate teething problems

» Maintain BUY and S$1.62 TP
Adding LNG carriers to its diversified portfolio

Yangzijiang
has secured newbuild orders from new customer JHW Engineering & Contracting Limited (JHW), a subsidiary of JACCAR Holdings that
owns EVERGAS, a world leader in ethylene and ethane gas
transportation.
The contract is to build two 27,500CBM Liquefied Natural Gas ("LNG") carriers for US$135m.
The contract price of US$67.5m/unit appears higher than its Chinese peers and comparable to Korean rivals who typically dominate over 70% of
the market.

We understand that payment terms are also decent, on
par with other shipbuilding contracts, where payments up to 40% based on milestone completions are received prior to delivery.
If these orders are executed well, we can expect more orders to come from JHW, which is embarking on a fleet expansion program.
A strategic move planned years back

The LNG carrier market is
among the few bright spots in the shipbuilding sector as barriers to entry are high due to the complexity of the vessel -
greater precision and higher technical content.

Meanwhile, demand is growing rapidly with more LNG plants starting up in the United States, Australia and Russia to feed Asia's huge demand for gas.

Over 200 LNG carriers are expected to be added by 2020, of which over 20% are set to be built in China to deliver gas to its ports. While Yangzijiang has to scale a learning curve, we find comfort that:
1) Yangzijiang's R&D team has successfully developed the design and
engineering capability on LNG carriers 1-2 years back.

2) The vessels
will be built at its New Yangzi Shipyard, which has the best project
team and skilled labour force in the group.

3) Experienced talent
will be hired to ensure project execution.

4) There is sufficient
lead time of 24-30 months before delivery in 2017.

One of our top picks in the O&M space

Yangzijiang is the best
proxy to the shipping and shipbuilding recovery.
Valuation is undemanding at 6x FY15F PE and 0.9x P/BV, and the stock offers a
decent 4% yield. ROE is estimated at 16%. FY14 results will be
released on 27th Feb before the market opens.
We expect its net profit to grow 15% y-o-y to Rmb3.56bn, potentially lifting DPS from 5.2 Scts in FY13 to 5.4 Scts.