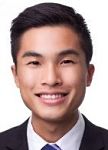 Excerpts from analyst's report

OCBC Investment Research analyst: Eugene Chua (left)

Key customers merged to boost global competitiveness

Midas Holdings Ltd (Midas) generates a large portion of its revenue from China's railway sector, where its major customers had been China's two largest licensed train manufacturers – CSR Corp (CSR) and CNR Corp (CNR).

On 30 Dec 14, the merger of CSR and CNR to form a single entity – CRRC -- was announced, through a share-swap where each CNR share will be exchanged for 1.1 CSR share.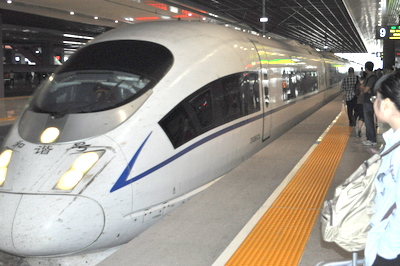 High-speed train plying between Hangzhou and Shanghai. NextInsight file photo. The key rationale is to increase their competitiveness in the global railway market while eliminating bidding competition between them.

At first glance, the merger looks positive for Midas, but we think it is still too early to determine how CRRC may allocate contracts to their existing suppliers.








» Neutral on impact of the merger for now
Between CSR and CNR, the latter has always been Midas' main customer. While the merger may bring in more international contracts for CRRC, we expect the impact on Midas to be more mixed than positive:

1) post-merger, we believe CRRC is likely to win more overseas railway contracts, which could benefit Midas, assuming contracts for train car bodies flow down to Midas,

2) however, CRRC will also have higher bargaining power over suppliers, as it becomes the giant in the domestic railway market, which increases its ability to squeeze the margins of Midas,

3) another perspective is that when merged, CRRC will be able to save costs by eliminating overlapping expenses such as those on R&D, reducing need to pressure its suppliers, and lastly,

4) while Midas may have higher possibility of winning more contracts from CSR when CSR's businesses are carried over into CRRC, it will also face intense competition from CSR's existing suppliers. Hence, we remain neutral on the impact as it is still too early to determine the benefits, if any, which could flow down to Midas.


FV unchanged; maintain HOLD

As we continue to expect muted earnings in the upcoming few quarters, we retain our current assumptions. Hence, based on 0.6x target blended FY15F P/B, our FV estimate remains unchanged at S$0.30 for now. Maintain HOLD.


Previous story: MIDAS: How will it be affected by proposed merger of China CNR and CSR Corp?