Excerpts from analysts' report.
OCBC analysts: Eugene Chua & Jodie Foo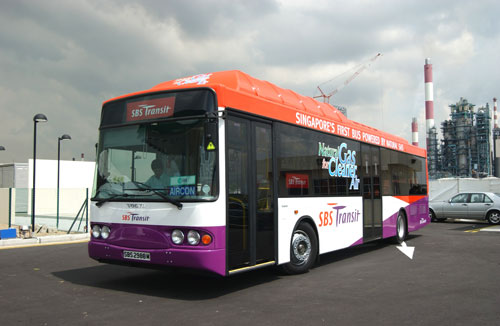 Listed separately on SGX, ComfortDelGro's 75%-owned SBS Transit is the largest scheduled public bus operator in Singapore with about 3,500 buses on about 250 routes. SBS Transit also operates the 42-km Downtown Line, which will be the longest underground line in Singapore with 34 stations after the completion of the second and third stages in 2016 and 2017 respectively.
Photo: Company
STEADY END TO FY2015
Downtown Line to drive revenue growth ahead
To benefit from lower energy costs
Look out for impending bus divestment
Our DDM-derived FV remains at S$3.40. Noting recent weakness in its share price, we reiterate BUY rating on ComfortDelGro.
FY2015 within expectations
ComfortDelGro (CDG) ended FY2015 steadily, as FY2015 revenue grew 1.5% to S$4.11b, driven mainly by Bus (+3.1%), Rail (+8.4%), and Taxi (+3.4%) segments, but partially offset by Automotive Engineering Services (-13.6%) segment on lower prices for the sale of diesel to taxi hirers.

While rail revenue recorded solid growth, operating profit plunged 57.9% due to higher staff costs incurred in preparation for DTL2, which launched on 27 Dec 2015. CDG's FY15 operating expenses rose 1.4% to S$3.66b mainly driven by higher staff costs (+3.3%) and higher depreciation (+10.1%) but offset by lower fuel and electricity costs (8.5%) and lower materials and consumables (-11.7%).

Consequently, FY2015 PATMI came in within our expectations as it grew 6.5% to S$301.9m and formed 100.7% of our FY15 forecast.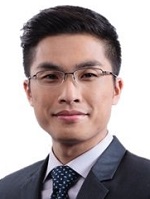 Maintain BUY
With the stated positives already within expectations, we keep our forecasts largely unchanged.
Consequently, our DDM-derived FV remains at S$3.40 and noting recent weakness in its share price, we reiterate BUY rating on CDG.

- Eugene Chua (photo)
FY2016 – a year filled with positives
There are three key reasons why we like CDG.

Firstly, we expect the launch of revenue service of DTL2 on 27 Dec to drive revenue growth and offset start-up as well as operating costs. We expect this launch of DTL2 (12 stations spanning 16.6km) to have much larger revenue impact compared to when DTL1 (six stations spanning 4.3km) was launched in 2013.

Secondly, while energy savings in FY2015 were limited by its large hedging positions, we expect CDG to see more material benefits from lower fuel and electricity costs in FY16 as management guided for lower and more favourable hedging positions for the year.

Thirdly, we still expect bus divestment to occur 2H2016 as part of the transition to government contracting model, and believe LTA will purchase CDG's bus assets at net book value. The divestment will free up cash flow, which may lead to special dividend payout and allow for accretive overseas acquisitions.