Excerpts from analysts' report

RHB Research analysts: Goh Han Peng & Edison Chen


M&A activity is back in town! In the past two months, there were a total of five M&A deals in the local bourse with a deal value of SGD1.8bn.
| | | | | | | |
| --- | --- | --- | --- | --- | --- | --- |
| Date | Company | Price b4 announcement (SGD) | Offer price | Premium | Deal value (SGDm) | Acquirer |
| 6 Nov 15 | Tiger Airways | 0.31 | 0.41 | 32.3% | 452.8 | SIA |
| 4 Nov 15 | Biosensors | 0.68 | 0.84 | 23.5% | 810.3 | CITIC PE Fund |
| 3 Nov 15 | Zagro Asia | 0.26 | 0.30 | 15.4% | 25.8 | Rumakita Investments |
| 31 Oct 15 | Saizen REIT | 0.86 | 1.17 | 36.8% | 518.3 | Triangle Tmk |
| 6 Oct 15 | Jacks International | 0.42 | 0.80 | 90.5% | 15.9 | Creative Elite |
M&A deals and privatization offers have featured quite prominently in the local market in the past few years, due to the low valuations and attractive market positions that some of the target companies here commanded. While investors were able to realize decent premiums on such privatization deals, the net effect is a gradual hollowing out of good quality companies from the local bourse as new listings have fallen short both in quality and quantity. Singapore's IPO market slowed to a crawl this year, with only 3 new listings in 1H15 raising some US$228m, down 79% compared to the same period last year.
Other companies that could potentially hit the privatization trail include Neptune Orient Lines (NOL) and HTL, which have both made announcements that their major shareholders are in negotiation with third parties on possible transactions.
What are other possible privatisation candidates?


Beyond those listed above, other potential M&A candidates include UOB KayHian, the brokerage arm of UOB Group. An earlier wave of consolidation has left UOB KayHian as the only listed brokerage group in SGX. Bringing it within the bank's fold would enable the enlarged group to cross-sell a broader suite of wealth management services to its clients.

We also think UIC would at some point be taken over by its major shareholder, UOL Group. The latter currently owns 44% of UIC, while Haw Par owns another 5%. Both Haw Par and UOL share a common shareholder in banking magnate Wee ChoYaw.

Wheelock Properties (Singapore) is another potential privatization candidate. Its parent Wheelock & Company, which owns 76% of its Singapore subsidiary, could choose to privatize Wheelock Properties and channel its excess cash to support its China expansion. Wheelock Properties currently sits on over S$800m of cash and investment in financial securities.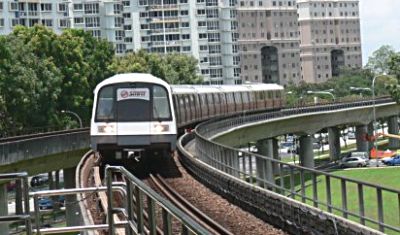 Other potential candidates include SMRT. With impending changes in the financing framework for public transport infrastructure, bringing SMRT into private hands, ie Temasek Holdings, could facilitate the restructuring efforts and overcome commercial considerations as a listed enterprise.

Last but not least, we also see NeraTel as a potential privatisation candidate. However, it is not because that their largest shareholders want to privatise them but rather due to the PE funds looking for exit given the long holding period. PGA Partners has held NeraTel for more than three years and may now look for buyer to take over this business. Rule 14 of the Singapore Take-over Code provides that a mandatory offer is triggered when an offerer acquires 30% or more of shares carrying voting rights of the target company. Hence, if PGA were to sell out their stakes, rest of the public shareholders will also benefit from a mandatory general offer.

Full report here.