NEXTINSIGHT and 8 analysts from Singapore made a day-trip to Riverstone's Holdings production facilities in Taiping, Perak last Friday (Oct 9).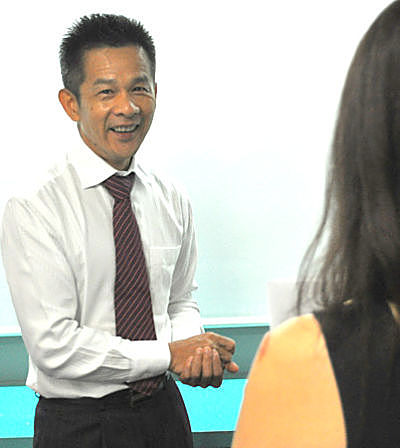 Wong Teek Son, executive chairman and CEO of Riverstone Holdings. NextInsight file photo.We have put together a 2-minute video (above) -- we shot various aspects of the facilities as we walked the grounds.

The factories built under phases 1 and 2 are impressive in that they are sizeable and clean -- and highly automated.

Also impressive is this glove manufacturer's Singapore-listed stock, which has been a market darling and has gained a sizzling 83% this year so far, unscathed by the market slump of recent months.

The following notes might help you in appreciating what you see in the video:


1. Site size: Riverstone bought the 30-acre land in Taiping, which is about the size of 30 soccer fields, for RM12.4 million in April 2013.

2. Phase 1: Five phases are planned for the entire site.
Phase 1 factory was completed in 2014 and has a capacity of 1 billion gloves.
3. Phase 2: It has just been completed this year. The capacity is also 1 billion gloves.

4. Highly-automated operations: We hardly saw any workers attending to the machinery.

It was only at the last stage where the gloves are stripped out of the moulds that we saw workers. And then there were more in a section where the gloves are packed.
5. Phase 3: Construction is well under way next to Phase 2, which will have 1-billion glove capacity. Expected to complete next year, Phase 3 will raise Riverstone's total capacity to 6.2 billion.



This is a long way up from the 720-million capacity it had in 2006, the year of its IPO on the Singapore Exchange.




The first of several reports by visiting analysts has been published. See: RIVERSTONE: Upgrade rating with a higher target price of $1.92