IN OCT this year, in one fell swoop, Guo Bing bought 22.669 million shares of Techcomp Holdings for HK54.4 million in a placement of new shares.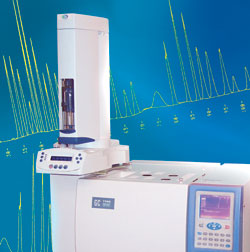 Techcomp manufactures and distributes analytical instruments, etc.He instantly became a substantial shareholder of the dual-listed stock (Singapore and HK) with a 8.48% stake.

Not content with that, on Monday this week (Dec 1), he bought 5,436,648 shares for HK$12.8 million (or HK$2.35 each) in a married deal, raising his stake to 10.51%.

Guo Bing is the No.3 largest shareholder of Techcomp after CEO Richard Lo and investment company Kabouter Management.

Kabouter is believed to be the seller of the block of shares on Dec 1 to Guo Bing's wholly-owned vehicle, KCH Investment Company Limited.

Guo Bing is a co-founder of Centre Testing International (Shenzhen) Co. Ltd, which is a US$1.15 billion company headquartered in Shenzhen and engaging in consumer product testing, inspection, certification, and consultation.

Until July this year, he was also a director of Shenzhen-listed Centre Testing International.

His initial purchase of a stake in Techcomp in October was made along with his Centre Testing co-founder, Guo Yong, who took up a placement of 4.56% via his vehicle, GW Capital Limited.

At the moment, they do not have a board seat on Techcomp.

Interestingly, their intent could be more than being passive investors, as suggested by an article on a Chinese website.

There are broad similarities between the business of Centre Testing and Techcomp.

The latter is principally engaged in the manufacture and distribution of analytical instruments, life science equipment and laboratory instruments for a broad range of chemical analysis and life science applications.


Recent story: TECHCOMP attracts 2 big investors, & gets into largest M&A deal to date