Excerpts from analyst's report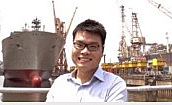 CIMB analyst: Yeo Zhi Bin (left)

At 93% of our FY9/14 forecast (4Q at 29%), FY14 core net profit of US$44.4m (+196% yoy) was slightly below our expectations but broadly in line with consensus. The deviation came from lower subsea profitability. We trim our FY15-16 EPS by 1-6% on lower subsea profitability, offset by contributions from chartered-in vessels. We also introduce FY17 forecasts, factoring in contributions from the three newbuilds – two tender rigs and one DSV. We maintain Add with a lower target price (alongside blanket cut for the sector valuations), at 5x CY16 EV/EBITDA, 0.5 s.d. below its 4-year mean (prev. 7x CY15 EV/EBITDA). Catalysts are stronger earnings and contract wins.

FY14 results highlights: net profit triples

Underpinned by full-year contribution of AOD and the 5-year US$500m Saudi Aramco subsea contract, FY14 core net profit tripled to US$44.4m. Performance could have been better, but for the hefty downtime of Mermaid Siam and MTR-2 being on work-over mode since Jun.

The rig remains on work-over mode and we now expect it to stay this way till the end of its contract with Chevron Indonesia in May 2015. Additionally, Mermaid announced its intention to pay out a total of 25% of its FY14 profits, upon repatriation of AOD's profits. For now, it has declared 15% of its profits, with the balance to be announced in 4QCY14. We had previously not inputted any dividends but now expect the 25% payout to be sustained.


Greed amidst fear

Notably, it has chartered in Windermere, Hallin's ex-flagship DSV for 5+5 years at a cost of US$15m p.a. (the DSV had been purchased by privately-held Miclyn Express Offshore).

Renamed Mermaid Nusantara, the Indonesian-flagged vessel will be marketed to Indonesian waters. Mermaid has also chartered in Bourbon Evolution (8+8 months) and Mubarak Supporter (1+1+1 year) to serve the Middle East market. While we applaud Mermaid's attempts to eke out incremental profits and expand its market share, we are also cognisant that the increased operating leverage could be an earnings drag if the company fails to secure work.

For now, the Evolution and Supporter have secured work till Jan 15 and May 15 respectively. We have modelled in contributions from all three long-term chartered-in vessels.

Recent story: MERMAID MARITIME: Stock price up 12% on insider buying

Despite the depressed oil price environment and a consolidation in the subsea specialist space (Hallin Marine, a Singapore-based company with global operations has been shut down by its parent, US-listed Superior Energy, while North Sea-based Harkand has pulled out from Asia), Mermaid is curiously taking on more operating leverage by chartering in several high-end dive support vessels (DSVs).