Main reference: A Galaxy Securities story in Securities Times

CHINA GALAXY Securities says investors should maybe stock up on defense, environmental and pharmaceutical shares in the coming year.

Last week, Galaxy held a one-day investor seminar to sum up the current year and take a close look at what might be hot in the A-share markets in 2014.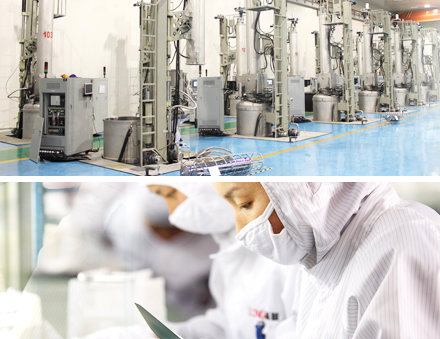 Shanghai-listed Longi is the world's top maker of monocrystalline silicon products for solar power plays. Galaxy Securities says A-share solar shares will see upside next year from continued strong policy support.
Photos: Longi SiliconTo put things in perspective, the research house expects China's GDP to expand by between 7.0 – 7.5% next year, with traditional seasonal counters likely to record stable growth.

Beijing is targeting a 7.5% GDP growth rate for this year.

As for the bourses in Shanghai and Shenzhen, the continued reforms and internationalization of the A-share markets will certainly introduce some downside pressures to a system that was originally designed solely for domestic shareholders.

Furthermore, next year could very well see a prying open of the IPO floodgates which will put a further damper on liquidity.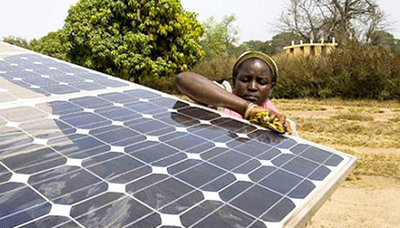 Goldpoly has been expanding its solar capacity at home and abroad. Photo: GoldpolyGalaxy analyst Sun Jianbo said that there are a good number of counters that have been wallowing at undervalued share price levels.

"Big ticket companies with monopolistic or quasi-monopolistic market positions are particularly worthy of a second look, especially as the global financial crisis looks to be further abating in 2014," he said.

He added that resource stocks in particular are generally underpriced and will be some of the first counters to be bumped higher by any significant economic upturn.

In addition, China's ongoing prickly relations with neighbors both near and far are actually providing a boost to the country's military development, and are helping elevate A-shares with ties to the PRC's expanding defense expenditure.

Galaxy is also upbeat on environmental protection-linked counters and pharmaceutical shares.

Like the military, China's "green" and drugmaking plays have been getting a lot of policy support from the new administration which took over the reins in Beijing earlier this year.


Recent performance of China shares. Source: Yahoo Finance

Therefore, with strong backing from the central government, these three industries are less susceptible to economic slowdowns and should gain even more traction in the coming year.

The leadership in Beijing has repeatedly stated its desire of seeing the country produce a few globally-recognized flagship pharmaceutical brands.

Furthermore, the central government has made a number of policy moves in support of renewable energies, with solar power plays in particular getting a helping hand with grid hookups and subsidies.

The government in July raised its 2015 target for solar capacity from 21 million kilowatts to 35 million kilowatts -- more than quadruple its existing stock.

Investors should also look to overseas markets – especially the US – to take cues on where new energy "green" technology and demand are headed.

---

See also:

LONGI SILICON: 10-15% Gross Margin Expected This Year

GOLDPOLY Eyes 23.8MW Solar Plant