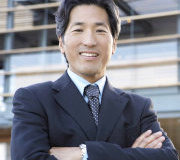 Market watcher An Wei. Photo: SinafinanceMain reference: Story in Sinafinance by market watcher An Wei

SEVERAL SMALL-TO-MID cap stocks in China often enjoy daily trade gains of 10% -- their upside limit for a single session.

There are some tips for cashing in on fast-rising shares that investors should be aware of.

The Shanghai Composite Index, the go-to gauge of shares listed in Shanghai and Shenzhen, is currently trading at levels around 14% higher than a year earlier.

And the Index is now a full 7% higher than it was on November 13 when it hit a near-term low.

However, any seasoned China share investor would tell you that the topsy-turvy turbulence seen in the PRC bourses over the past several months is nothing to put one's mind at ease.

Nor does it do anything in the way of ensuring stable returns over time for patient shareholders.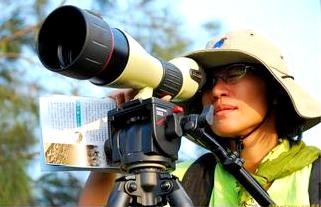 Spotting fast-rising stocks is an art form. Photo: sowBut perhaps we shouldn't be seeing share price fluctuation and turnover volatility as so much a foe, but perhaps a friend as well.

Shares in China are permitted by the market watchdog to surge – or plummet – no more than 10% in a single trading session.

Once they exceed these daily limits, trading in their shares is halted for the remainder of the session.

This differs from Hong Kong, for example, where there is no 10% daily share price change rule.

So how do investors cash in on the fact that when an A-share rises or falls 10% in a short time, trading is suddenly frozen until 9:30 am (Beijing time) the following morning – or Monday?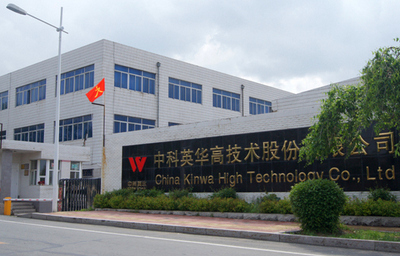 Kinwa (mkt. cap: 7.3 billion yuan) often receives major wire orders. It saw its A-shares surge their 10% limit on Friday and was one of three China shares to do so on that day.
Photo: CompanyThe first step is identifying individual stocks in your portfolio that are most susceptible to daily upside surge limits.

One helpful hint is pretty much to rule out the mega-cap blue chips as usually the only time the big boys see 10% daily trading fluctuations is during their IPO launches and maybe for a few sessions following.

I think that the most effective way to identify potential fast risers before the masses do is of course to stay glued to a particular share's performance from the very opening bell, and even earlier.

Most A-shares hit their daily limit in the morning session, usually reacting to overnight news or rumor mongers that start churning out their chatter after the 9:30 am market kickoff.

If you begin chasing fast risers during your lunchbreak, you have probably cut your chances on finding one down by well over half.

The best option is of course to start doing your daily research before 9:30 am so that when the bell sounds, you have a heads-up on which small-to-mid-cap listcos are most likely to head north in a hurry.

The market has no odor to speak of, but I think the nose – in a figurative sense at least – is the best tool to sniff out potential fast-risers.

Sometimes – especially after a weekend of contemplation – one can almost smell opportunity in the air (much like a shark smells chum in the water from miles away).

That makes Mondays especially fertile ground for fast risers to make an appearance.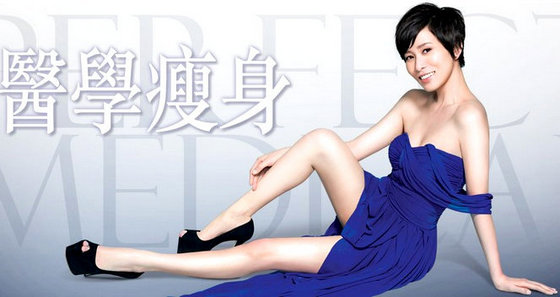 Perfect Shape is chasing growing demand for slimmer, fitter and healthier physiques. Its Hong Kong shares surged over 26% on Friday, a bourse with no 10% daily limit. Photo: Perfect Shape


After-hours corporate announcements on Friday are famously known as times when listcos announce "surprising" news on the earnings, sales, new product launch or M&A fronts.

It is also when the Central Bank and other key economic/financial bodies decide to reveal important policy shifts such as interest rate adjustments, for example.

Therefore, Monday morning sessions are a good place to start if you are looking to become an expert hunter of fast-rising stocks.

Sometimes, stocks suddenly surge 10% within a mere hour of trading.

I wish I could tell you that one could just tune in to the market for an hour at a time and catch a rising (or falling) star – and then make a small fortune out of it.

However, the truth is that it takes a lot of work and more importantly – time --- to be a successful hunter of fast risers.

Looking on the bright side, perhaps China's recent market volatility makes the Shanghai and Shenzhen bourses the best places to cut your teeth as a future expert in tracking and bagging fast-rising shares.


---

See also:

BLUEFOCUS, BJ ULTRAPOWER, OURPALM --- All 'Buys'

PERFECT SHAPE 6M Profit Up Nearly 30%