Main reference: Story by Sinafinance blogger

THERE ARE A FEW situations where you probably don't want to be buying into China shares.

We all buy stocks in the hope of making some money down the road, but it's often a task that's easier said than done.

Playing the stock market is a bit like running your own business ... say, a tobacco merchant, with plenty of customs, strategies and knacks unique to the trade.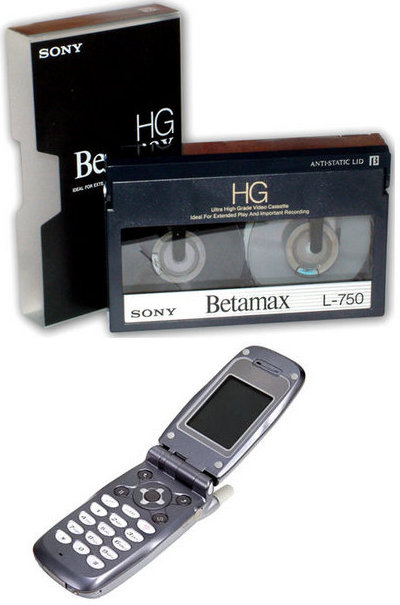 Investors in the twilight years of Betamax, film cameras and even clamshell handsets got burned at the end holding too many cards. Photos: InternetOne must first study the cigarette market, find out which blends, flavors and varieties are in demand or showing scarcity, and then avoid those batches in oversupply or shunned by end users.

And all it takes is one fake cigarette to spoil a pack, or one fake pack to sully the reputation of a particular brand in a consumer's mind for a lifetime.

Such it is with buying and selling stocks as it's all about anticipating demand ahead of the pack, and avoiding lemons and false rumors that lead to nowhere.

Regrettably, a lot of us throw caution – and our common-sense business acumen – to the four winds when we start playing the equity markets for some reason.

Here are a few warning signs of when investors probably don't want to go on any big stock shopping sprees.

Everything that goes up, must come down.

That's pretty much irrefutable, as is the opposite situation, at least as far as stock markets are concerned.

Many argue that Buffett subscribes religiously to this theorem and even avoids checking on his portfolio for weeks at a time, so confident is he that he bought in low and things will eventually rise.

But not all of us have – nay, none of us have – the resources, and patience of Mr. Buffett, so the average retail investor out there probably shouldn't be buying in with an overreliance on this truism alone.

We really have to look at a lot more in the market than this when picking and choosing our portfolio content.

Don't forget to give sunset industry stocks a wide berth.

It may seem obvious, but that didn't stop a lot of investors in the twilight years of Betamax, film photography and even clamshell handsets from getting burned at the end holding too many cards.



Recent performance of China shares.     Source: Yahoo Finance

Also, avoid the temptation to jump blindly into a counter that has so far avoided your perusal.

Due diligence is a priority for the big boys before agreeing to any major move and the same should apply to the retail investor.

We wouldn't buy a new car at full price whose brand image doesn't even ring a bell, so stock purchases shouldn't be any different.

When in doubt, leave it out.

This rule could apply as easily to the use of commas in a sentence as counters in a portfolio.

When you have a funny feeling about something, it's no laughing matter, and is probably our wise but silent subconscious mind warning us to avoid a particular pick for one reason or another.

Finally, if it gets to the point where seemingly all the market chatter is directed toward a handful of recent overperformers... then it's probably too late.

Our job as retail investors is to find out today which stocks will be the major talking points tomorrow.


---