Main reference: Story in SinaFinance

FOR INVESTORS interested in Greater China equities, there are 10 reasons why a particular financial product in Hong Kong is a good bet.

The bourse may "warrant" a closer look.

1. Lucrative Warrants

Warrants are the most popular financial product on the Hong Kong bourse these days due to their occasional tendency to make investors rich in a hurry.

The threshold for buying and dumping these products is especially easy in Hong Kong and can prove very lucrative over a short time span for the savviest of investors playing the market.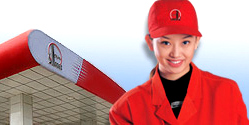 Sinopec's warrants offered returns of 243% following an oil products pricing policy shift. Photo: SinopecDouble or even triple digit returns have been witnessed for these popular products.

One relatively recent example is warrants issued by energy giant Sinopec Corp (HK: 386).

Shortly after China's economic planning agency announced a spike in oil product prices in mid-2008, the Hong Kong-listcos shares rose 9.3% on the good news but Sinopec's warrants offered returns of 243% following the policy shift.

Around the same time, banking behemoth ICBC Ltd (HK: 1398) announced a positive profit alert of around 50% for a year-on-year increase which sent its shares up nearly 2% on the news.

However, the financial sector giant's warrants saw its ROI shoot up over 66% the same day.

2. No Daily Limits

Volatility can be good or bad, depending on whether you are holding or looking, and also of course on the direction of the turbulence.

But with no daily upside or downside trading limits like Mainland China's 10% limit either way, Hong Kong shares always have the potential of having a history making day at any time.

While this lack of a safety net can turn princes into paupers overnight, it can also make millions for investors lucky enough to hold a stock going gangbusters.

3. Affordability

Hong Kong's warrants are more affordable than in other market's on a comparative basis.

The bourse regulator also has strict compliance guidelines in place to keep trade of the products above board and transparent.

4. Besting Stocks

Hong Kong's warrant returns has consistently outperformed returns for ordinary shares in the Special Administrative Region of late.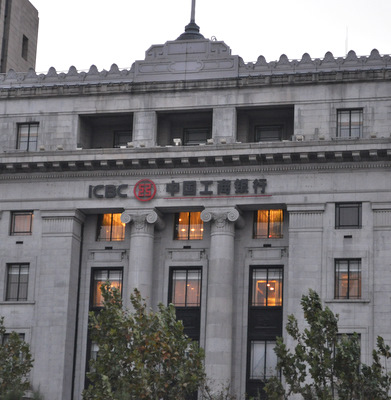 ICBC bank in Shanghai. NextInsight file photo5. Fully Furnished

Hong Kong's warrants come with all the fixings and sport a wide variety of options with many more choices tailor suited to investor needs than counterpart products in China's A-share markets.

6. Bull/Bear Friendly

Hong Kong's warrant market has offered handsome returns in both bull and bear scenarios for those investors savvy enough to look into their own crystal balls at what might be down the road.

7. Transparent

The SAR's warrant market is one of the most transparent in the world, a condition in due sync with the cities frequent honor as the world's most business-friendly place.

8. Wide Coverage

Due to the well-established history and relative success of warrants, the financial products enjoy a high degree of publicity among the investing community.

Therefore, the volume of research and brokerage reports on warrants is copious and widely available to retail investors.

9. Availability

A far greater percentage of Hong Kong-listed firms offer warrant options to shareholders than peer listcos in regional markets.

10. Reliability

Due to the stellar track record of warrants in Hong Kong of late along with their well-established history and strict bourse watchdog oversight, information on these financial products tends to be fact-based and less susceptible to rumor mongering or the whims of market sentiment.


See also:

PETROCHINA, SINOPEC Both 'Buys'