Excerpts from analyst's report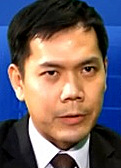 UOB Kay Hian analyst: Brandon Ng, CFA (left)

VALUATION
• Upgrade to BUY and a higher target price of S$2.06, derived from our SOTP model and at 16.9x FY15F PE (ex-cash 14.4x). We see value emerging as its share price has declined by 9% since our downgrade and has also fallen beyond our suggested entry price. We increase our target price to account for the additional contract wins secured in Oct 14.


INVESTMENT HIGHLIGHTS
•
Boustead has won four additional contracts worth S$157m
in the design-and-build segment that boosted its orderbook backlog to over S$452m. The first contract is for an Airbus Asia Training Centre (AATC) to be located at the Seletar Aerospace Pack and the other three building contracts consist of a construction of an integrated food production facility for a client in the food industry, advanced integrated logistics and office facility for a global logistics provider as well as the design and building of a warehouse for a corporation in the renewable energy sector. These contract wins are testament that Boustead remains a builder of choice for modern, high-tech industrial properties in Singapore.
• Boustead has also launched its 35%-owned iBP@Nusajaya recently and is expected to record strong sales. This project is Boustead's first property foray into Iskandar, Malaysia and the JV company will offer 50 factory units in phase 1 of the freehold business park development. Boustead had entered into the JV in Oct 13 to develop the 119,000sqm plot of land in Southern Industrial and Logistics Clusters (SiLC), Iskandar Malysia, with the other partners being Tat Hong, AME Group and CSC Holdings.

• More details of Boustead Development Partnership (BDP). Recall that BDP is a co-investment partnership between Boustead Projects (BP) and the ADIC, an investment arm of the Government of Abu Dhabi with an initial investment target in excess of S$600m. Boustead believes that the partnership will accelerate the development of industrial facilities in Singapore and can invest in the design-build-ease projects brought in by BP going forward. This is in line with the group's strategy to eventually spin off the assets into a trust when it reaches a sizeable portfolio. Boustead entities may also earn asset management, development, project management and property service fees from the BDP.

OUR VIEW
•
We continue to favour Boustead as the company continues to secure new contracts and grow its industrial property portfolio.
The BDP will boost the capabilities of BP in financing a significantly larger pipeline of projects, particularly for larger scale projects with higher capital requirements. Boustead targets to double its industrial properties of 170,000 sqm before spinning into a trust as a mean to unlock value for the shareholders.
Recent story: NAM CHEONG -- buy, target 48 c, BOUSTEAD --- hold, $2.00 target