Excerpts from DCG Asia Value Fund's annual report for the year ended June 2016 are republished with permission. Since inception in September 2011, the Fund has returned 57.5% net of all fees, more than double the MSCI Asia ex-Japan Index's 25.8% gain. DCG Capital holds a Capital Markets Services licence for fund management activities under the Securities and Futures Act of Singapore and is regulated by the Monetary Authority of Singapore.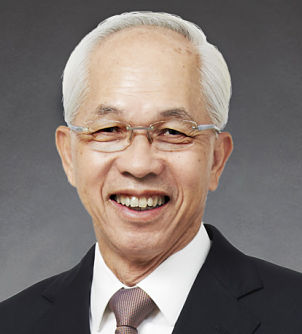 Wong Fong Fui: Began his career as a chemical engineer in the oil & gas industry. Has run Boustead since 1996. Photo: CompanyAnother addition to our Singapore portfolio is Boustead Singapore ("Boustead").

Boustead is an old pre-colonial company taken over in 1996 by Mr. Wong Fong Fui who has since grown it to annual revenue in excess of S$480 million.

We like Boustead as it is cheap on a sum-of-the-parts basis.


"At this valuation, we get the Energy division free plus a free call option on its industrial REIT when it is spun off
…
.
"
The industrial real estate business + net cash works out to around S$0.63/share. The current share price is S$0.80 which implies that the cash cow Geo spatial business trades at only 6.7x PER.

At this valuation we get the Energy division free plus a free call option on its industrial REIT when it is spun off once its industrial asset size reaches S$700-800 million in a few years.
♦ The 3 businesses of Boustead
Today Boustead has 3 businesses – Geo Spatial, Energy (including waste water treatment) and Real Estate Solutions.

Geo-spatial technology – Boustead has exclusive distribution rights for Esri in Australia, Singapore, Malaysia and Indonesia. GIS, Esri's geo-spatial software – the world's leading geographic information system, is widely used by over 13,000 organizations to plan, deploy, and manage key infrastructure and resources. Users of such software and services include defense organizations, utilities, transport, natural resources, flood management, institutes of learning, urban planning, and even search and rescue operations. GIS information reveals patterns, relationships, and trends facilitating in-depth analysis and strategic decision-making. This division brings in 25% of group earnings.

Energy (including waste water treatment) – Boustead International Heaters ("BIH") contributes about 70% of this segment. BIH is a specialist in designing and supplying process heater systems for the downstream oil & gas/petrochemical industries. It includes gas skids and burner management systems, waste heat recovery units, and associated heat transfer technology for the downstream. The other division is Boustead Controls & Electrics, which helps upstream and midstream O&G companies implement control systems and mission-critical safety shutdown systems. Boustead Salcon Water Solution is a water & wastewater engineering specialist for the energy sector. Today, waste water treatment is a small contributor to the profitability of the energy sector.

Real Estate – This division focuses on industrial real estate solution. They help industrial clients design and plan to deliver custom-built industrial buildings in Singapore. In 2014, Boustead Spore spun off its real estate division (Boustead Projects) which owns and leases these industrial properties.

-- DCG Capital
More recently, the stock took a beating, falling from a high S$1.94 to S$0.79 due to concern over weak energy segment earnings and Singapore's slowing industrial property sector.

We saw this as a buying opportunity with the stock trading cheaply at a PER of about 12x and PBR of 1.2x.

The book value includes their industrial real estate portfolio which is held at historical cost.

Mr. Wong has a good track record of compounding shareholder value, achieving per share book value growth of 15% p.a. over the last 10 years.

This excludes dividends paid which adds another 2% to 5% return to shareholders.

Boustead has a rock-solid balance sheet with net cash of about S$147 million.

Energy segment earnings may be close to bottoming, while those of real estate and geospatial should remain resilient over the long term.




The information and materials contained in or accessed through this website are provided on an "as is" and "as available" basis and are of a general nature which have not been verified, considered or assessed by DCG Captital Pte. Ltd. ("DCG") in relation to the making of any specific investment, business, financial or commercial decision. Such information and materials are provided for general information only and you should seek professional advice at all times and obtain independent verification of the information and materials contained herein before making any decision based on any such information or materials.
DCG does not warrant the truth, accuracy, adequacy, completeness or reasonableness of the information and materials contained in or accessed through this website and expressly disclaims liability for any errors in, or omissions from, such information and materials. No warranty of any kind, implied, express or statutory (including but not limited to, warranties of title, merchantability, satisfactory quality, non-infringement of third-party intellectual property rights, fitness for a particular purpose and freedom from computer virus and other malicious code), is given in conjunction with such information and materials, or this website in general.
The views expressed are opinions of DCG and are subject to change based on market and other conditions. These views are not intended to be a forecast of future events, a guarantee of future results or investment advice. Nothing in this website constitutes accounting, legal, regulatory, tax or other advice.
Under no circumstances shall DCG be liable regardless of the form of action for any failure of performance, system, server or connection failure, error, omission, interruption, breach of security, computer virus, malicious code, corruption, delay in operation or transmission, transmission error or unavailability of access in connection with your accessing this website and/or using the online services even if DCG had been advised as to the possibility.
In no event shall DCG be liable to you or any other party for any damages, losses, expenses or costs whatsoever (including without limitation, any direct, indirect, special, incidental or consequential damages, loss of profits or loss opportunity) arising in connection with your use of this website, or reliance on any information, materials or online services provided at this website, regardless of the form of action and even if DCG had been advised as to the possibility of such damages.
DCG Capital Pte Ltd has a Capital Markets Services ('"CMS") licence for fund management activities under the Securities and Futures Act of Singapore ("SFA"). Accordingly, each client of DCG Capital Pte Ltd must be a qualified investor or accredited investor as defined under the Securities and Futures Act of Singapore (Cap. 289).