Main reference: Story in Securities Market Journal

MARKET WATCHERS HAVE more measured outlooks on A-shares, saying no bull run is on the horizon but there are a few good picks.

As China prepared to enjoy an extended Labor Day holiday with bourses in Shanghai and Shenzhen closed for business for five days, the benchmark Shanghai Composite Index stood at 2,178 points.

That's an improvement from the long-term low of 1,949 seen in December last year, but still down 9.3% from year-earlier levels and over 10% weaker than the YTD high hit in February.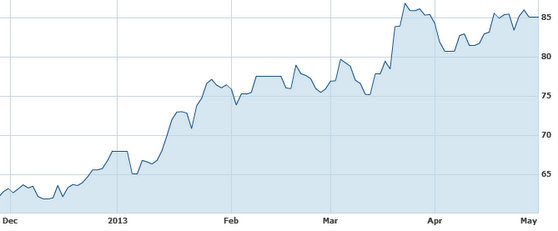 ChiNext-listed Yunnan Baiyao Group Co Ltd (SZA: 000538) is trading near 52-week highs on strong government support for the sector. Photo: Yahoo Finance

In fact, the February high came just as China's capital markets got set to rest for a long nine-day Lunar New Year break.

As soon as the Year of the Dragon graduated to the Year of the Snake, the Index began heading lower with a sustained vengeance.

But though things aren't expected to be so bad post-holiday this time around, nor is there any consensus gaining traction which might suggest the bulls are ready to run loose.

Those that are showing the most signs of life are favored themes that have outperformed the benchmark Index for much of this year and show the ability to continue doing so.

That being said, there is no indication that the daily volatility and sharp fluctuations are going to be a thing of the past anytime soon.

A highly successful fund manager in South China surnamed Huang said that recently he has been particularly intrigued by the topsy-turvy ChiNext board, the relatively new start-up capital raising platform often referred to as "China's Nasdaq."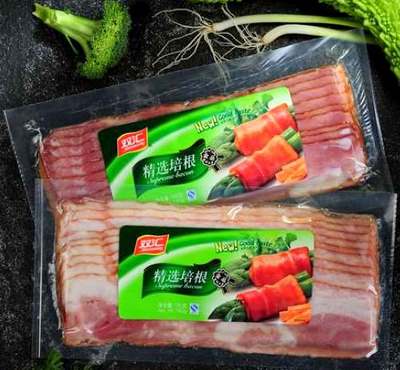 Henan Shuanghui Investment & Development Co Ltd (SZA: 000895) has benefited from the poultry scare. Photo: CompanyHe also said his firm was lucky enough over the past few months to make a few key select buys in listcos on the Shenzhen-based board as well as mainboard plays that nearly all surprised on the upside with full-year and/or first quarter results.

Another investor surnamed Zhang said his recent successes were due primarily to two factors.

First, his firm focused on long-term development plays like pharmaceuticals, a sector which is not only gradually consolidating, but also the beneficiary of consistently strong policy support from the new national leadership.

He said it was only a matter of picking and choosing among the thousands of drugmakers in the country, ideally selecting players from each specific product group (analgesics, antibiotics, vaccines, anti-cancer, etc), and sticking with them.

For this particular investor, this included ChiNext-listed Yunnan Baiyao Group Co Ltd (SZA: 000538), a highly diversified maker of natural herbal medicine series, and OTC health care products including toothpastes, anti-itch salves as well as raw medicinal upstream material inputs.

With a current share price of 85.2 yuan, this Shenzhen-listed drugmaker is trading close to its 52-week high (49.9-88.5).

Last month, Yunnan Baiyao said it would hive off a real estate development asset to more fully focus on the more policy-supported pharmaceutical sector.

Zhang also said that Beijing Kangde Xin Composite Material Co Ltd (SZA: 002450) was also a big winner for his firm of late, as it is a major supplier of thin film laminates to China's world-leading touch screen technology manufacturers.

At nearly 24 yuan now, Beijing Kangde's ChiNext-listed shares are far closer to their 52-week high than their 52-week low (9.97-27.10).

Another South China-based investor said his firm had no particular preference for, or bias against, any particular sector.

He only sought low-priced plays that had – or were aggressively working on – an established brand presence, all of which almost invariably had P/E ratios below 30 times with market caps between 10-20 billion yuan.

He added that his investment firm preferred to think and act long term, and that both Yunnan Baiyao and meat maker Henan Shuanghui Investment & Development Co Ltd (SZA: 000895) have been very kind to it of late.

The central China-based firm announced this Spring that it would be boosting pork production amid surging demand, especially as the country shies away from poultry products amid the bird flu outbreak.

---

See also:

'CHINA'S BUFFETT' GOING GREEN