YANGZIJIANG SHIPBUILDING has touched its 5th year of being listed on the Singapore Exchange, and celebrated the milestone with a dinner at the Mandarin Oriental last week.

Its chairman, Ren Yuanlin, told guests and staff: "Yangzijiang Shipbuilding made the first leap 5 years ago to introduce corporate restructuring, construction of an addition yard and also the decision to list on the Mainboard of Singapore Stock Exchange.

"It was the peak of the shipbuilding industry and the Group managed to grab hold of the golden opportunity and that catapulted the Group into a stage of unprecedented growth.
"We have produced outstanding results over the past 5 years of listing. Based on the latest FY2011 Annual Report, the Group reported a total revenue of RMB15.7 billion, which is 4x of what we achieved in 2007.

"We also recorded RMB4.0 billion of net profit attributable to shareholders, that is 5x of what we achieved in 2007. The Group has distributed an aggregate of RMB3.3 billion worth of dividend payout, inclusive of what was proposed and approved during our Annual General Meeting this afternoon, over the past 5 years. This amount has surpassed our net IPO proceeds of RMB3.1 billion."
Mr Ren: "Today, Yangzijiang Shipbuilding has evolved from a low profile private shipbuilder to an integrated marine group that owns 4 shipyards, 1 offshore yard and a shipbreaking yard.
"At present, the macro environment remains challenging and uncertain. Outlook for marine industry continues to appear grim, the Baltic Dry Index is also hovering around the lower band.
"Yangzijiang Shipbuilding faces a major challenge with the price of newbuilds dipping southwards. However, we have accumulated over 50 years of experience since our establishment in 1956.
"We have been through multiple shipbuilding cycles and economic fluctuations and the reason why we can emerge from these challenges is Yangzijiang Shipbuilding's ability to pre-empt the market condition and implement appropriate measures. We insist on customer selection during the 2008 industry crisis, we introduced measures to support our customers during the vessel construction process in the financial crisis following."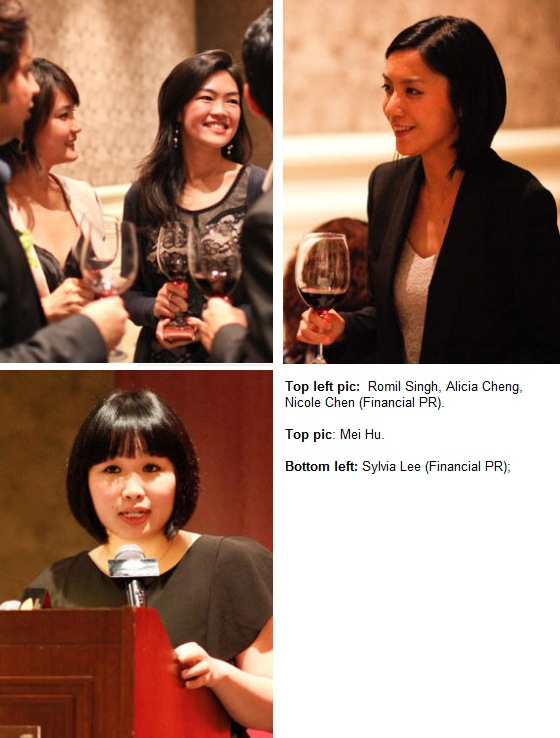 Mr Ren: "We continue to sustain our performance and operations in 2011 despite the sharp reduction in newbuild orders and depressed market. We even achieved a significant corporate milestone – the signing of our first 10,000 TEU containership vessel orders worth US$2.5 billion.
"Back in 2010, we added new complementary businesses like shipbeaking and scrap steel logistics and trading, offshore and mage steel structures to support our core shipbuilding business. We have also successfully rolled out new vessel types that are larger in capacity, environmentally friendly and more fuel efficient.
"The shipbuilding industry will be undergoing through a consolidation phase for the years to come. We remain committed to formulate more stringent risk management policies and introduce robust cost control measures to further enhance shareholders' value. We will ride on the recovery trend and emerge stronger."