• The rise in oil prices is having a number of negative consequences. It is driving up inflation, making it more expensive for consumers and businesses.
It is also putting a strain on government finances, as many governments subsidize fuel prices.

• Investors of oil & gas stocks, on the other hand, are happy with capital appreciation of their stocks. Some SG-listed companies with exposure to the trend have seen their stock rise in 3Q (ie, since end-June 2023).

• Leading the pack are Rex International (+29%) and PTT Exploration & Production (+17%).

• Read a SGX article below on the situation.
Beansprout is a MAS-licensed investment advisory platform offering expert insights on Singapore stocks, REITs, ETFs and bonds. Gerald Wong, founder and CEO of Beansprout, shares his thoughts on market developments. The current topic is on the rise in oil prices.
1. Oil has climbed back to close to $100 levels, what's driving the increase in oil prices?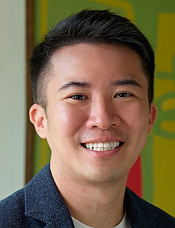 Gerald Wong, CFA, CEO of BeansproutThe recent spike in oil prices was a result of Russia and Saudi Arabia's announcement that they will extend production cuts through the end of 2023.
According to the International Energy Agency (IEA), the extension of output cuts will "lock in a substantial market deficit" into the fourth quarter of this year.
On the other hand, oil demand has remained resilient despite concerns about a global economic slowdown.
The IEA believes that global oil demand is on track to grow by 2.2 million barrels per day in 2023, as China's re-opening has led to an increase in oil consumption.
This has pushed oil inventories to a 13-month low in August this year.
In short, the growth in oil demand has exceed the increase in oil supply, pushing up the price of oil prices.


2. What are companies that have benefitted from higher oil prices?
Companies in oil and gas related segments including oil exploration and production, as well as offshore marine services have benefitted from an increase in oil prices.
As higher oil prices lead to greater investments in oil equipment, Seatrium (SGX:S51) reported strong order wins of S$4.3 billion in the first half of 2023. This would bring its net order book to an all-time high S$19.7 billion as of June 2023.
Seatrium's strong order momentum has continued in recent months, and the company recently signed a letter of intent with Shell for a deep-water newbuild project at the US Gulf of Mexico.
As Thailand's leading oil exploration and production company, PTTEP's (SGX: TPED) average selling price rose to US$53 in 2022 from US$43 in 2021 with an increase in oil prices.
PTTEP aims to grow its average production by 6.3% per year between 2022 and 2027, allowing the company to ride on higher oil prices.
We have also seen an increase in trading activity in other oil and gas related names such as Dyna-Mac (SGX: NO4), Marco Polo Marine (SGX: 5LY), and Rex International (SGX: 5WH) with the bounce in oil prices.


This article was first published on #whatstrending, a new series on the SGX website addressing some of the most trending questions/topics on the markets for investors. Designed to be educational, expect to get factual information on what is driving sectors and stocks listed on SGX, featuring insights from professionals in the community.