An open letter from George Morgan, CFA, an investor, to Rex International was recently published in The Business Times, following which Rex management's response, signed off by executive chairman Dan Brostrom, was published.
Excerpts: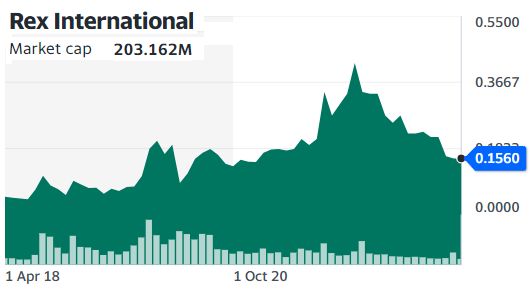 Chart: Yahoo!

George Morgan: As a long-term shareholder of Rex International, I would like to add my voice to those who have categorically deplored the company's diversification into loss-making, non-oil and gas-related businesses through acquisitions of shares from family members of management.
Like the vast majority of shareholders, I have no interest whatsoever in these types of unlisted investments in drones and biotech businesses. But, if I had, I would invest through a professional venture capital manager with a proven track record who selects portfolio companies from a broad universe of startups rather than just from his family members' businesses.


Rex: Rex International Holding has been and will be in the oil and gas space for many years to come, and will continue to develop its portfolio of assets.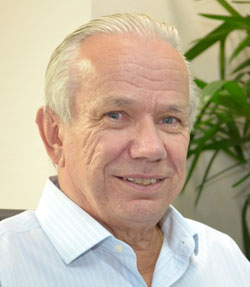 Dan Brostrom, executive chairman of Rex International.Its latest addition was at the end of 2022 with the acquisition of a 10 per cent working interest in the producing Yme Field in Norway.
The group is now producing more than 9,000 barrels per day. This does not speak to inactiveness. Our targets for 2023 to 2024 are to increase our production and reserves. New drillings and additional acquisitions of oil and gas assets are being evaluated.

George Morgan: Even if these (non-oil and gas-related businesses) investments have been carefully constituted to be compliant with the letter of all applicable laws and regulations, this type of behaviour by the management hits rock bottom in the corporate governance spectrum. Not to mention, it is a gross betrayal of shareholders' trust in them. More simply put, it is unethical.


Rex: The proposed investment will be tabled for the approval of shareholders at an extraordinary meeting to be convened, at which the interested persons and their associates will abstain from voting. The investment in Moroxite T AB will be at the discretion of the minority shareholders.
The proposed investment in Moroxite T AB was to seize business opportunities to invest in projects that have unicorn business potential with limited risks, without any material change to the company's business profile and risks, as a sustainable business diversification strategy, given the volatility in oil prices over the past decade and growing sentiments regarding action against climate change and hydrocarbon exploration and production.
George Morgan: The company has adequate cash on its balance sheet, claims to be sitting on vast probable and unproven reserves in Oman, and boasts of proprietary technology that gives it a competitive edge in oil and gas exploration. So why not use that technology to find more oil to supplement the rapidly depleting proven reserves there?
After years of doing only exploration and acting as a non-operating minority partner, once it started its own production in Oman, it turned out that the company's skill base in maintaining steady production was woefully inadequate.

At the same time, the appalling production stoppages in 2022 when oil was at over US$100 a barrel have never been satisfactorily explained. This seems to indicate a pressing need to upgrade skills and personnel in the production area to ensure that this type of disruption never happens again.


Rex: The company has a professional team in place to handle exploration and production. We are blessed with a richness in experience and various backgrounds and perspectives.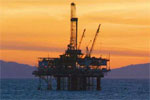 The production stoppages in Oman have been explained in the company's 12 press releases over the period of Dec 10, 2022, to Sep 7, 2022, and in the company's full-year financial results announcement released on Mar 1, 2022.

George Morgan: Finally, the company has a share buyback mandate. With the stock trading at such bargain basement prices, failure to use the mandate now gives the distinct impression that the management doesn't see value at this level, because worse news is yet to come.


Rex: Lastly, one point we can concur with Morgan is that we are all interested in a higher share price, and we believe the company to be undervalued.