Russia is the largest market for Singapore-listed Food Empire Holdings while Ukraine is a significant contributor too.


Stock price

46.5 c

52-week range

42 – 86 c

Market cap

S$250 m

PE

9.3

Dividend yield

3.4%

1-year return

-44%

Shares outstanding

537 m

Price/Book

0.8

Source: Yahoo!
Thus after Russia invaded Ukraine in Feb 2022, Food Empire shareholders were understandably alarmed by the potential fallout on Food Empire's coffee business in both markets.

Supply chain disruptions. Higher raw material costs. Impairment to assets in Ukraine. Etc

Two months later, the impact of the ongoing war dominated the questions that shareholders submitted in April 2022 ahead of the company's FY2021 AGM. (See Q&A here).

One questioner's anxiety seemed to be at an altogether higher level: "I would like to know if Food Empire listing status is at risk of being suspended or trading halted."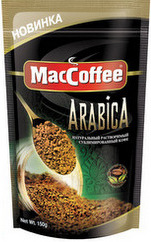 Food Empire replied: "The Group operates in the Food and Beverage industry, which is apolitical in nature and essential to life. We remain committed to serving consumers in all our markets, including Russia and Ukraine.

"We are constantly exploring opportunities to strengthen our businesses and create a stable and sustainable ecosystem, which will include efforts to intensify the diversification of our markets and products."

In May 2022, Food Empire's business update on its 1Q2022 performance would have assuaged investors' anxiety.

CEO Sudeep Nair's comment then during an investor briefing: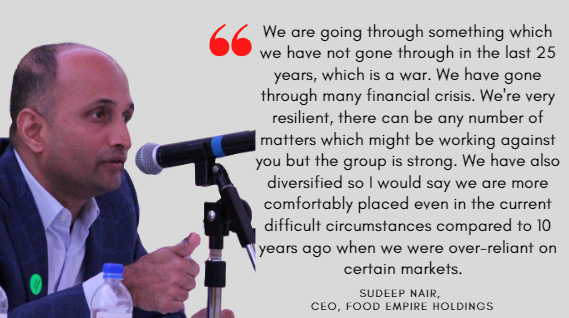 Not only did Group profit rise to US$9.2 million (+34% y-o-y) despite a US$3.4 million forex loss, but it demonstrated that the war impact could be mitigated by robust business performance in its other markets, as the table shows:


Revenue by markets

US$'000

1Q2022

1Q2021

Change (%)

Russia

26,406

27,945

(5.5)

Ukraine, Kazakhstan and CIS

16,761

17,795

(5.8)

South-East Asia

24,712

24,046

2.8

South Asia

8,371

2,513

233.1

Other Markets

6,355

4,477

41.9

Total Revenue

82,605

76,776

7.6

Still, the stock price is down about 39% year-to-date -- but there's more good news on the way.

Food Empire last night issued a profit guidance, saying it would report a significantly higher profit after tax for 1H2022 versus 1H2021.

In 1H2021, the net profit was US$11.5 million.

"The substantial increase in the Group's profit after tax for 1H2022 was mainly attributable to better operating profit, due to higher average selling prices, higher currency exchange gain, as well as an increase in share of profit from an associated company."

The forex gain is expected to come largely from the strength of the ruble, as this chart shows: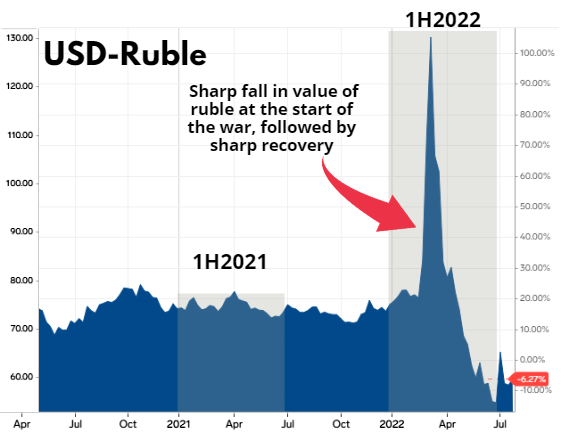 In 1Q2022, Food Empire had a US$3.2 million forex loss. The outcome likely was entirely different in 2Q2022, as the ruble was relatively strong against the USD. Chart: Business Insider

Food Empire said it would release its 1H2022 results on or around 11 Aug.